More rain meant cooler August; flooding subsides in northern Montana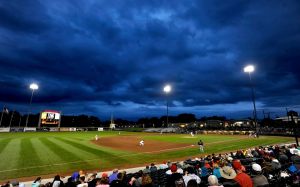 A late-month blast of storms that drenched much of the region helped ensure that a cooler-than-normal August in Billings received more than double the usual amount of rain, too.
"Really the big story for the month was the cool and wet five-day period that we had towards the end," said Tom Frieders, warning coordination meteorologist at the National Weather Service's Billings office. "Typically, for the month of August, that's our driest summer month so to get precipitation that much above normal is significant."
For the month, 1.97 inches fell in Billings, nearly 1.25 inches more than than the normal of 0.75, making it the sixth-wettest August in 81 years of record-keeping in Billings and the wettest one since 2.78 inches fell in 2010, according to the NWS.
Of the month's rain, 1.62 inches fell during just five days, from Aug. 20-24.
On Aug. 23, a daily record of 0.62 inches fell, doubling the old one of 0.31 set the same day in 1951.
With the higher precipitation came lower temperatures on average. The month started out hot, with highs of at least 90 degrees on nine of the first 15 days, including a monthly high of 98 on Aug. 12.
As the month wore on and days cooled off, temperatures ...
Added: 3 years ago