2 ex-Stockman Bank employees sue alleging sex discrimination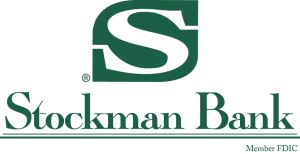 Two former employees of Stockman Bank's Miles City branch office recently filed a federal lawsuit alleging sex discrimination by supervisors.
The plaintiffs, Cindy Conley, of Miles City, and Tracee Burchell, of Castle Rock, Colo., allege that during their employment they were subjected to "a pattern of unwelcome, inappropriate and offensive conduct of a sexual nature" by supervisors, including Stan Markuson, the branch president, and Jeff Flaten, vice president compliance director.
The suit alleges bank supervisors discriminated and retaliated against the women because of their sex in violation of the federal 1964 Civil Rights Act and the Montana Human Rights Act.
The complaint seeks a judgment and unspecified compensatory and punitive damages.
The case is assigned to U.S. District Judge Susan Watters.
Stockman Bank's attorney, Jeanne Bender, of Billings, said Monday that Conley and Burchell filed complaints last year with the Montana Human Rights Bureau.
The bureau investigated the allegations, found there was no reason to believe discrimination had occurred and dismissed the case, Bender said.
"I think the bank thought it was over. If we are served, we will fight it. We haven't been served yet," Bender said, referring to the lawsuit.
Conley's and Burchell's attorney, Eric Holm, of Billings, acknowledged the MHRB's no cause finding.
"We ob ...
Added: 3 years ago