Otto 'Bud' G. Muller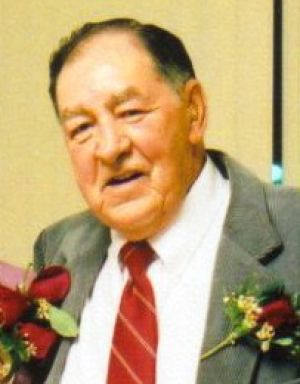 Otto George Muller, 85, of Billings, died peacefully in his sleep at Parkview Healthcare on Jan. 19, 2015. He died of natural causes. He was born in La Crosse, Wis., to Otto Sr. and Elizabeth Muller on Oct. 25, 1929. He was one of 11 children. He served in the U.S. Army as a signalman in the early 1950s and traveled to Japan to help with the rebuilding. When he was discharged in 1952, he moved to Miles City, where he met the love of his life, Glenda Marie Rebhahn. Otto and Glenda were married on Valentine's Day 1953 in La Crosse. They were married for 58 years before Glenda's death in 2012.
Most of his life, Otto spent working at Eddy's Bread Company. When the bakery closed in 1978, he worked at Midland Foods. In his later years, he became a bus driver for the school district in Billings. He enjoyed ferrying the student athletes to their various activities, as sports were one of his passions. He moved on to a charter bus driver and drove all around the United States. In his spare time he enjoyed bowling and had many championship trophies. He also enjoyed playing softball, golfing and riding his ATV "Big Red." He was an avid fan of the Green Bay Packers and the Bobcats. Otto will be greatly missed by all who knew and loved him.
He is survived by his son and daughter-in-law, Steven and Tina Muller; daughter and son-in-law, Teri Muller and David Gottfried; grandchildren Holly, Heidi, Harmony and Hailey, all of Billings; and great-granddaughter Addison, who always put a smile on his face. He is also survived by his brothers Richard and Robert, along with numerous nieces and nephews. He will be missed by family friends Harvey and Lorinda Fields, of Bozeman, who always had time to come and visit and his brother-in-law and friend, Arnie Rebhahn.
Cremation will take place and services will be held at 3:30 p.m. Saturday, Jan. 24, at Smith's Downtown Chapel, 925 S. 27th St., with a celebration of Bud's life to follow at the American Legion at 1540 Broadwater Ave.
Added: 8 years ago