Gregory Lee Helmts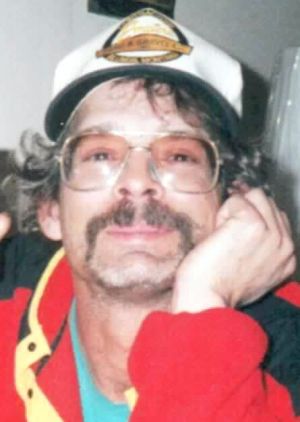 Gregory Lee Helmts, 53, of Billings, passed away in his home on Jan. 16, 2015. He was born March 5, 1961, in Billings to Jerry and Norma Helmts. Greg grew up in Billings and graduated from Billings Senior High in 1979. He met his lifetime partner and wife Linda Mascarena in January 1983. He was a member of the Laborers Local 98 for 25 years and joined the Operators Union where he was a heavy equipment operator for four years. He was a great construction worker and had many other talents including welding, mechanics and body work, all of which he learned from his dad. Greg was an avid outdoorsman, enjoying hunting, fishing, riding dirt bikes and ATV's with his wide circle of great friends and family. He loved his kids very much and introduced them to the outdoor life that he loved so much. His latest passion and love was his grandson, Zachary. They enjoyed many books and Legos together.
Greg will be greatly missed as our time together was much too short. You are definitely unforgettable. We will love and miss you forever — until we meet again, and we will meet again!
He is survived by his wife, Linda Mascarena-Helmts; son Adam; daughters Hannah and Emily; and grandson Zachary Ayden, all of Billings; his mother Norma Helmts, of Billings; brothers Marty, of Molt, Russ (Kim), of Miles City; sister Patti Helmts, of Billings. Aunt Tooties and cousin Crystal (Walter) Crane, of Helena; Cousin Cindy (Rich) Martin, of Las Vegas; and many more aunts, uncles, nieces, nephews, cousins and friends.
He was preceded in death by his father, Jerry Helmts; uncle Rodger Helmts; paternal grandparents, Clarence and Alta Helmts; maternal grandparents, Roland and Mardell Green; uncle Donald; aunt Delores Green; uncle Fred Duffey; and nephew Zakary Lee Helmts. Memorial Service will be 11 a.m. Thursday, Jan. 22, at the Heights Family Funeral Home. 733 Wicks Lane.
Arrangements are by Heights Family Funeral Home and Crematory. Condolences may be sent to the family at www.heightsfamilyfuneralhome.com through "Our Families."
Added: 7 years ago