More alleged victims file in Miles City sexual abuse case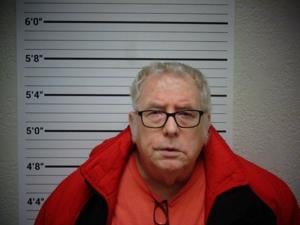 Jensen
On Dec. 15, 1997, the district "directed Jensen regarding 'appropriate student/staff interactions'" and directed him to work under supervision of coaches, not to give massages or "body rub downs" without supervision, "to not have students at his house, and to not otherwise mentor students," according to the district's response.
When Jensen's stipend ended five months later, the district did not renew his employment. 
The new filing includes a copy of the memo that district administrators sent to Jensen. 
Dan Rice, an attorney for the alleged victims, said the memo's directives are "indicative of abuse of children, particularly when they are read together," and questioned whether the district would have terminated Jensen's employment for vague concerns. 
Fred Anderson, a Great Falls legislator who was principal at Custer County District High School from 1982-2002, told the Great Falls Tribune the district first heard the misconduct allegations in 1998 and that the superintendent subsequently let Jensen go.
Anderson declined to speak with The Gazette. The comments appear to reference the incident detailed in the memo. 
Montana law requires all school employees who suspect abuse to report it to the Montana Department of Health and Human Services. Anderson said he doesn't know what happened after he told the superintendent.
State officials said they don't have any record of any reports made to them by school o ...
Added: one year ago