Melva Janeice Cowper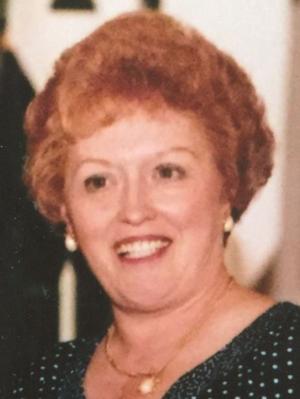 Melva Janeice Cowper
Melva was born Jan. 21, 1945, to Alvin and Neva Gearey where she became little sister to Marilyn. She grew up in Miles City, leaving for a short time to California and settling in the Billings/Laurel area. Melva graduated in 1963 from Billings Senior High School. She married Gary Kallem in Nov. 1963. From that union came Kevin, Kari and Ken. Melva and Gary divorced in 1983. In 1984, she met the love of her life, Douglas Cowper, married on Oct. 12, 1985, and later sealed together for all time and eternity in the St. George, Utah LDS Temple. They spent the last 32 years as devoted partners. Their faith and the LDS Church were a very important part of their lives together. Some of Melva's favorite pastimes included babysitting, socializing with friends and family, collecting owls and most importantly her very first love, listening to Elvis! Melva worked as the Deputy County Assessor for Yellowstone County and eventually retiring from the Montana Department of Revenue to care for her ailing mother in 2001. Melva was always very caring and loved to help anyone in any way that she could. If you met Melva you had a friend for life. She was a bubbly red head that loved to laugh! Melva finally succumbed to Alzheimer's Disease on June 4, 2018.
Melva is survived by her loving husband, Doug, her children Kevin Kallem, Kari (Terry) Johnson and Ken (Christine) Kallem, her grandchildren, Nick and Rebecca Kallem, Eric, Steven and BrookeLynn Grider and Brandon and Ryan Kallem and her great-grandson, Hayden Kallem. She was preceded in death by her parents, her sister and her grandson, Zachary Kallem.
The family wishes to thank the staff at St. John's Lutheran Ministries, Canyon Creek Memory Care and Senior Independence Hospice for their wonderful love and care for the past 18 months.
Services will be held at 10:30 a.m. Thursday, June 7, 2018, at the LDS Church, 504 W 11th St in Laurel.
Added: 5 years ago