MaryHelen Rowen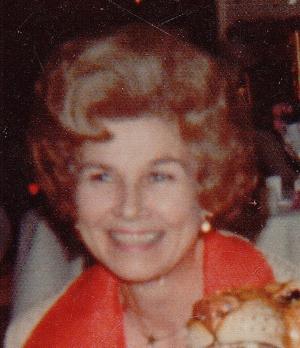 MaryHelen Rowen
MaryHelen Rowen moved to heaven on May 8, 2018, just one month shy of her 92nd birthday. She was born on June 6, 1926, in Miles City. Growing up in Miles City, she met Gerald "Jerry" Rowen and married in 1946.
After medical school in Oregon, they returned to Miles City to raise their family of four children. MaryHelen was a great "mom" to Scott (Julie), Valerie, Todd (Teresa) and Brent.
She also has eight grandchildren, Matthew, Sean, and Lisa Rowen, Brooke (Kate) Kuhlmann, Joshua (Suzanne) Kuhlmann, Jamie (Chet) Blotske, Kara (Jordan) Ornquist, Hadley Rowen, along with three great-grandchildren, Rowen and Berric Blotske, and Mallory Kuhlmann.
She will always be remembered for her sense of humor and contagious laughter. Most of all, it gives us great peace to know she had asked Jesus to be her Savior and Lord according to Romans 10:9-10 in the Bible.
A memorial service will be at 11 a.m. Saturday, May 26, at Victory Chapel, 508 E. Pike Ave., Columbus.
Mom is now "home" and we will see her again!
Condolences may be made at www.michelottisawyers.com.
Added: 4 years ago