Alvin Dexter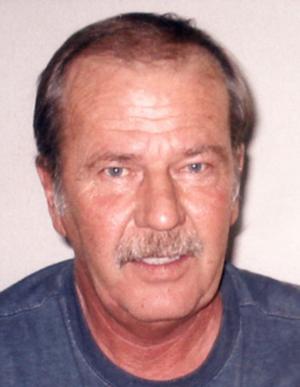 Alvin Dexter
BULLHEAD CITY, Arizona — A graveside service for Alvin Dexter, 68, formerly of Marmarth, will be 2 p.m., Thursday, April 19, 2018, at Riverside Cemetery, Marmarth, ND.
Alvin passed away Tuesday, March 13, 2018, in at his home in Bullhead City, AZ.
Alvin Dexter was born June 20, 1949 in Baker, the son of Effie and Lee Dexter. He grew up and attended school in Marmarth, ND, eventually graduating from Baker High School after the school in Marmarth burned down.
Al graduated from North Dakota State School of Science in 1969 with an AA degree in electronics. He began long career with the telephone company when he went to work for Bell Telephone. After Bell Telephone was broken up into regional companies, Al continued to work for Northwestern Bell in Finley, ND which was the home of an early warning airbase. He remained in Finley until Quest absorbed some of the regional Bell companies and decided to close the Finley shop. Due to seniority, Al had a chance to choose his next job and he decided to move to the Provo, UT area in the early 1900's. He continued to work in the Provo area until he completed his 30 years of service and retired in 2001.
In 1975, Al married Renee Braun and to this union a son, Wayne Allen Dexter was born. Wayne was a source of great joy for Al and that joy continued with the birth of his two grandchildren, Nicholas and Dezzy Dexter of Springdale, UT.
Al met Kim Pillow in Provo and the couple spent the last 15 years of Al's life in a happy relationship together. In July of 2015, they moved to Bullhead City, AZ to enjoy continual summer.
Al was a born technician and loved to work on many things from cars to electronics. He saw the phasing out of electronic technician jobs like TV and telephone repair but he continued to enjoy learning about computers.
Al is survived by one sister, Pearl (Frank) Lane of Miles City; a son, Wayne of Salt Lake City, UT; two grandchildren, Nicholas Dexter and Dezzy Dexter both of Springdale, UT; a great-granddaughter, Tessla; and a niece Pamela Colombik of Miles City.
Al was preceded in death by his brother, Jack Dexter; his mother, Effie Preston; his father, Lee Dexter; and his grandparents, August and Alida Swedlund.
We loved Al dearly and miss him greatly.
Added: 4 years ago