Luella Mae Henrichs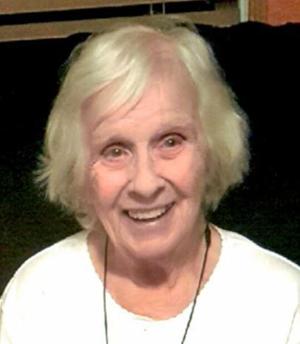 Luella Mae Henrichs
Luella Mae Henrichs was called home by our loving Heavenly Father Monday, April 9, 2018. She passed away peacefully surrounded by her family.
She was born Oct. 31, 1927, to Bill and Minnie Thymian in Rothsay, MN. She grew up on the family farm along with her two brothers and four sisters. She was her father's "right hand man".
She met and married Arthur Henrichs in Breckenridge, MN in 1947. They had one daughter, Karen (Azure). They moved to Miles City where they lived until their divorce in 1965. Luella then moved to Great Falls to be close to her daughter and grandchildren. She worked for 24 years as a CNA for Cascade County nursing home. After retiring from there, she moved to Billings, once again to be close to her family.
Luella was preceded in death by her parents, Bill and Minnie Thymian; brother Raymond (Marilyn) Thymian; sister Marilyn Thymian; and great grandson Zack Certain.
Luella is survived by her daughter Karen (Randy) Azure; brother Robert (Evelyn) Thymian; sisters Esther (Jim) Brooks, Betty (Dave) Alder, Donna (Dave) Taylor; grandchildren Todd (Dawn) Certain, Craig Certain, Lauren Lineberry, Chad (Jennifer) Azure; great grandchildren Keyana (Bryan) Wilkins, Dawson Anderson, Faith Pettis, Riley Lineberry, Mickala Certain, Hailey Certain, Elizabeth Certain; and one great great grandchild Lily Wilkins.
The family would like to thank the team of caregivers at Compassus Hospice for all the wonderful care and support.
A private service has taken place for family members.
To leave condolences for the family please visit www.heightsfamilyfuneralhome.com
Added: 5 years ago