Cheryl Lorene Weamer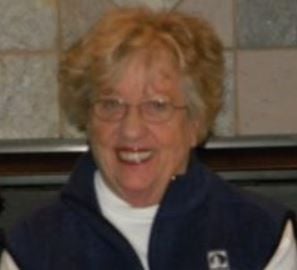 Cheryl Lorene Weamer
Cheryl Lorene Weamer passed away in Georgia on Jan. 22, 2018 from Alzheimer's. Born Oct. 7, 1935 in Miles City, to Donald and Argin Fletcher of Forsyth. She had one sister, Bella Anne Spaller who died in 2005.
Cheryl married Don Weamer in 1954. Don and Cheryl had 4 children all still living: Kim Weamer (WA), Karie Weamer (GA), Karla Mahan (Billings, MT) and Rick Weamer (WA). She was a loving wife, mother and a talented homemaker, filled with creativity and curiosity. Don died in 1981 of a heart attack. Cheryl moved to Billings in 1984.
Over the years Cheryl enjoyed trips to visit her children. She especially enjoyed her international trips to Australia, Chile and Scotland with Karla and her family. The trip to Scotland fulfilled a life long dream as she had always wanted to see where her father grew up. Cheryl remembered this trip long after she forgot so many other things. After Cheryl was diagnosed with Alzheimer's she moved to Georgia in 2014 with her daughter, Karie. She is survived by all four of her children, her grandchildren Zane & Andrea Alderman, Ashley Mahan Meek, Andrew Weamer, & predeceased by her granddaughter Kristi Lucas in 2007. A private memorial service is planned in Billings in May.
Added: 5 years ago