William Duane Ban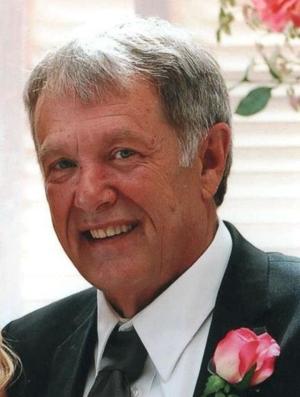 William Duane Ban
GLENDIVE — William Duane Ban, 67, left us on Monday, March 12, 2018 in Glendive. To his loved ones, he was a father, partner, grandfather, son, brother and friend. To many he was known as Billy Ban, and there will never be another. A celebration of Bill's life will be held later this spring. Silha Funeral Home of Glendive has been entrusted with the arrangements.
Growing up on a ranch in Terry, Billy learned the value of hard work at a young age. He rode horse, cut hay and bucked bales all summer. He would listen to baseball games on haystacks between bale deliveries. He took a liking to all sports, and when off ranch duty, he would practice baseball by throwing rocks into the air and hitting them, wearing out several bats. Sports were life to Bill until the day he died. Some of his fondest memories were his high school years where he played football, basketball and ran track at Sacred Heart in Miles City. He was a standout player and felt lucky to be coached by one of Montana's finest, Dan Connors. After high school, he was given a chance to play football and run track at Stanford University. His stay was short and life led him to Butte School of Mines (Montana Tech). There he starred for their successful football team as defensive back and kick and punt returner. Coach Connors always told him, baseball was his best sport and may well have been, as Billy was invited to try out by major league baseball teams three different years after high school as a center fielder.
As a lover of poker and bringing people together from all walks of life, Bill appreciated that everyone has a story to tell, especially and outlaw. Always first to give someone the benefit of the doubt, he often would humbly add, "Most people are trying their best," in conversations. He loved to share about his colorful adventures - from his time in Las Vegas to owning his own business during the 1980's oil boom to his Vietnam War service. If he had an issue with somebody, he'd tell them himself. If someone had an issue about someone else he would ask them, "Why are you talking to me about it? Go tell them." He never complained about any curve ball life threw him. He was a one of a kind, and we only wish we had more time to hear more stories, talk politics or even ask who we should pick for March Madness or the Super Bowl. Our hearts will never be the same.
Bill was preceded in death by his life-long partner, the late Veronica Wiseman and his mother, Delaine "Skippy" Ban.
Bill is survived by his daughters, Kim (Rudy) Stulc of Glendive and their children, Henry and Ada Stulc, Marcy Wiseman of Glendive and her children Landon Barnett and Jace Wiseman, Sadie (Riley) Lubbers of Lolo, Montana and their children Kendall Wiseman, Kadyn Wiseman and Veronica Lubbers, their sister, who Bill considered his own daughter, Dawn (PJ) Torres of Glendive and their children Taya, Meadow, Vinny and Venice Torres; one sister, Niki (Willie) Kleineasser of Billings, and numerous nieces and nephews.
Remembrances and condolences may be shared with the family at: www.silhafuneralhomes.com.
Added: 5 years ago