More Eastern Montana and Hi-Line roads closed as winter storm blasts the region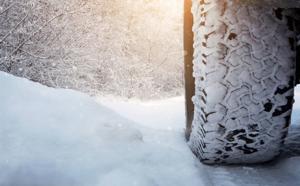 The Montana Department of Transportation closed roads across rural Montana on Monday. 
U.S. Highway 191 between Grass Range and Malta remained closed Monday night due to snow drifting and blowing across the road, as did U.S. Highway 12 from east of Miles City to the North Dakota state line and Montana Highway 7 from Wibaux to Alzada. 
Montana Highway 66 from its junction with Highway 191 to U.S. Highway 2 and Montana Highway 200 between Jordan and Brockway were closed earlier Monday, but reopened.
A winter storm warning remained in effect throughout northeastern Montana through 11 p.m. Monday, according to the National Weather Service. In portions of western North and South Dakota, a blizzard warning was in effect through Tuesday at 6 a.m.
Severe driving conditions and snow-covered roads are also present on many highways throughout Central and Eastern Montana, according to MDT.
Blowing and drifting snow is expected to continue throughout the Eastern Montana on Monday, as strong winds continue pushing around accumulation that fell as part of a large winter storm over the weekend.
Whiteout conditions are expected from Alzada to Forsyth and areas farther north, according to the NWS office in Billings.
Added: one year ago