Gayle 'Pete' Rowland Taylor, Jr.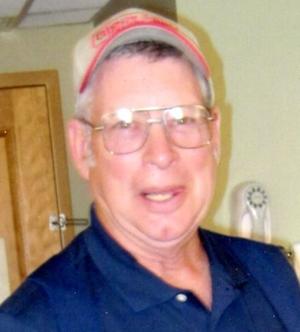 Gayle 'Pete' Rowland Taylor, Jr.
Gayle "Pete" Rowland Taylor, Jr. joined his Lord and Savior Ash Wednesday, Feb. 14, 2018 when the angels arrived to take him home.
Pete was born to Gayle Sr. and Mary (Otis) Taylor on March 25, 1943, in Terry. He graduated from Terry High School in 1961. Following graduation he enlisted in the US Army and proudly served until 1963. On June 20, 1964, he married the love of his life, Annabelle Mae Kohones in Miles City.
During the years Pete spent working for Haughian Livestock, he and Annie were blessed with five children. In 1978, they moved their country family to the city of Billings where he worked for Rush Equipment and later Crown Parts as a machinist. His craftsmanship was known worldwide in the mining and oil production industry.
Pete retired in 2007. He enjoyed spending days in his shop (Pete's Machine and Welding), servicing the community with his welding and fabrication talents. Whatever he was doing he was never too busy to help anyone in need. "Laddy, the lathe has been turned off and the shop door closed."
Pete is survived by his wife Annie; children Kelly (Todd), Shawn, Karla (Mark), Chan and Cedar (Keecia); grandchildren Amy, Kincaid, Nick, Alex, McKenzie, Faith, Rick, Maggie, Hunter, Conner, Gage, Casey and Timber; and one great-grandson, Levi.
Special thanks to the parish of St. Cyril and Methodius, RiverStone Hospice and all friends and family who were so thoughtful in Dad's time of need. "Dad, you are forever in our hearts."
A Vigil Service will be 6 p.m. Friday, at St. Cyril & Methodius Church and Funeral Mass at 9 a.m. Saturday, at St. Bernard's Parish. Committal will be in the Huntley Cemetery. Arrangements are in the care of Dahl Funeral Chapel and memories or condolences may be shared at www.dahlfuneralchapel.com
Added: 5 years ago