Sunny skies and warmer temperatures in Billings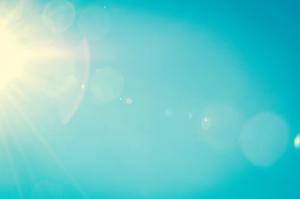 Clear, sunny skies and above-freezing temperatures are on tap for Billings today, providing a brief respite before scattered snow and freezing rain returns to the region Wednesday.
Sustained winds up to 18 mph in Billings could push daytime wind chills into the single-digit and negative temperatures, according to the National Weather Service.
Wednesday is forecast to again be warmer, with a high of 40 degrees. A slight chance of rain and snow is possible during the day, with an increasing likelihood of snow Wednesday night and Thursday, according to NWS predictions.
Slick roads and reduced visibility from Billings to east of Miles City are possible Wednesday night.
Farther west, major crosswinds are expected from Livingston to Nye Tuesday through Wednesday morning. Wind gusts in excess of 70 mph are likely Tuesday night, NWS warns.
The weather service's Glasgow office issued an advisory Tuesday, warning that up to 6 inches of snow could fall north of the Missouri River Wednesday through Thursday. Gusty, northerly winds developing Wednesday night could create blowing and drifting snow on roads in the area.
Added: 11 months ago