Snow and cold in forecast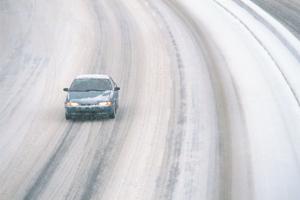 Snow and cold temperatures are expected in the Billings area on Friday but the worst of the snowfall appears to be over, the National Weather Service said.
Billings area residents woke up Friday morning to anywhere from a few inches to a foot of fresh snow depending on location.
A foot of snow was reported in the Heights while six inches of snow had fallen between 10 p.m. Thursday and 5 a.m. on Friday at the NWS office in the West End, said Aaron Gilstad, a meteorologist.
The Hardin area received about six inches of snow.
"It definitely came down hard and fast for a few hours," Gilstad said.
But, he said, the "worst appears to be over."
Snowfall will linger but not produce a lot more accumulation, Gilstad said.
The Montana Highway Patrol also reported that there have been a number of weather-related accidents throughout the state.
Temperatures will stay cold with the high for Billings on Friday expected to be about 5 degrees, with wind chill values of minus 15 degrees. The daytime snow accumulation will be about two inches.
Skies will turn mostly cloudy Friday night while the low will be about minus 12 degrees, with a wind chill value of minus 30 degrees.
The NWS also said conditions will improve by the afternoon but warned of bitter cold wind chill values Friday night for the region.
Two to three inches of snow are expected in the Billings, Hardin, Columbus and Red Lodge areas, while southeastern Montan ...
Added: one year ago