Man accused of killing woman south of Miles City said he thought she shot him first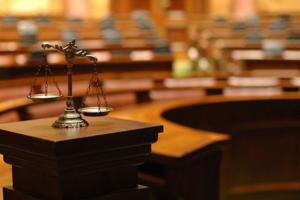 The man accused in the shooting death of a 21-year-old woman in Custer County on Thursday said they had been arguing and that he thought she shot him first, according to court documents.  
Travis Jacob Doss was charged in Custer County Justice Court with one count of deliberate homicide in the death of Shania Raymond.
Doss, 21, called 911 at 10:42 a.m. after the shooting and said that he and Raymond, whom he described as his girlfriend, had been arguing before she went outside the house on Moon Creek Road. 
He said he later went outside to urinate and took a loaded 9mm handgun with him. 
Fear of coyotes prompted him to bring the loaded gun outside, he said, according to court documents. 
Doss said he heard three gunshots and "felt something hit him in the back of the head," according to court documents. 
"Doss stated he believed Raymond shot him and responded by unloading 18 rounds into her," documents state.
Doss and Raymond "had been arguing about her apparently cheating on him," according to court documents.
When members of the Custer County Sheriff's Office arrived at the home located roughly 30 miles outside Miles City, they discovered Doss inside the house with a head wound and Raymond dead on the ground outside. 
Doss was taken to Holy Rosary Healthcare for treatment and was arrested the next day. 
Bond for Doss was set at $500,000. He remained in the Custer County Dete ...
Added: one year ago