Steven Leichner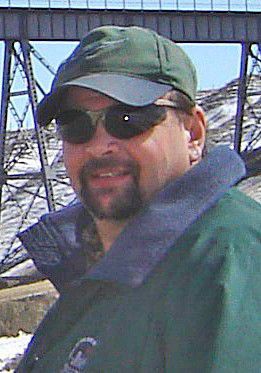 Steven Leichner
Steven Leichner, age 56, passed away on Jan. 24, 2018. He was born to John and Frances Leichner on March 09, 1961 in Miles City.
He moved to Billings at the age of 2, where he attended schools eventually graduating from West High School in 1979. While growing up, Steve worked at the family restaurant, Husky House Café. He also held jobs at KFC, Dos Machos, and the Oak Tree. He married Sandy Brophy on June 11, 1988 and had two sons, Kyle and Nicholas. Steve was involved in Big Brothers and Sisters Program, connecting with Billy (his little brother) and became a father figure to him. He began working for the City of Billings in 1989 as a Public MET Transit Operator, where he worked for 25 years, and part-time with City Towing. Steve retired in December 2014.
Steve remarried on Nov. 16, 2014 to Mary Perrier. Steve leaned on Mary's devoted support and strength during a short but difficult battle with his health while awaiting a transplant. He enjoyed racing stock cars, paintball, fishing, boating and hunting. Steve loved his family time and the great outdoors.
Steve is survived by his wife Mary of Billings, two sons, Kyle of Billings, and Nicholas of Laurel; three brothers Wayne (Xiu Xiu) of Laurel, John (Sandy) of Billings, James of Rosemount, Minnesota; and one sister Deborah (Joe) of Altoona, Wisconsin.
Visitation for Steve, Saturday 9-3, Sunday 1-5, Monday 9-5, Tuesday 9-5. Funeral service will be 11 a.m., Wednesday, Jan. 31, at Dahl Funeral Chapel.
Dahl Funeral Chapel is in charge of arrangements, memories and condolences may be shared with the family at www.dahlfuneralchapel.com.
Added: 3 years ago