Don Rehm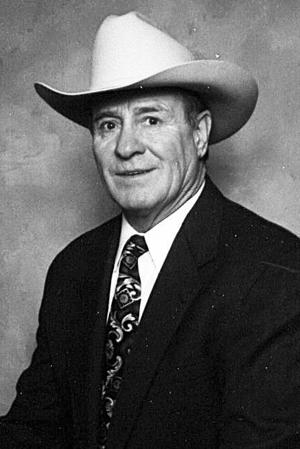 Don Rehm
Don Rehm, Columbus, Montana, passed away unexpectedly in the early morning hours of Jan. 21, 2018, at the Stillwater Billings Clinic in Columbus.
Don and his twin sister, Donalda, were born July 19,1937, in Hebron, North Dakota, to Alvin and Gertrude Hauser Rehm.
Don was raised in Hebron, North Dakota., where he excelled in 4-H, basketball, football and rodeo. He represented North Dakota at the National High School Rodeo in Harrison, Nebraka, in 1955 after his graduation. He proudly brought home the National Steer Wrestling Championship to North Dakota. After returning from his two-year stint in the U.S. Army, he worked for several registered Hereford breeders. While working for Kyd Cattle Company in Three Forks, he met his wife Betty Polston. They married in 1964 and to this union one daughter, Donna, and one son, Shane, were born.
After leaving Three Forks, he moved the family to Farley Hereford Ranch and then on to the Banana Bank Ranch in Belize, Central America. Upon their return in 1975, he spent the next 30 years working as a Fieldman for The Record Stockman in Denver, Colo. In 2000 he was awarded the Marketeer of the Year award in Denver. He retired in 2007.
Throughout his life he enjoyed many rodeo events and excelled at team roping. In his later years he loved to golf and fish.
He was preceded in death by his parents, three brothers, three sisters and a grandson.
He is survived by his wife of 53 years, Betty; his daughter Donna (Todd) Rustad and his son Shane (Sara) Rehm; grandchildren Tim Rustad, Kate Rehm, Kelly Rehm, and Cole Rehm; Sisters Lenore Cornelius and Donalda (AI) Tucker and sister-in-law Beverly Rehm, sister-in-law Boni (Skip) Stout and brother-in-law Bill (Juanita) Polston. He also leaves numerous nieces, nephews and cousins.
Cremation has taken place and we will be holding Don's Last Roundup for family and friends on Feb. 23 at the Stillwater Pavilion at the fairgrounds in Columbus. Come join us for sharing of memories and a meal at  noon. Burial will be held on Monday, Feb. 26, at the Custer County Veterans Cemetery in Miles City.
Memorials may be made to the Custer County 4-H program in Miles City, for scholarships and special project awards in honor of his grandchildren or to the charity of your choice.
Added: 3 years ago