Lorraine Lois Hayes Hummel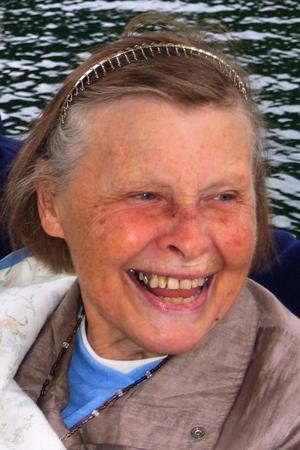 Lorraine Lois Hayes Hummel
Our mother and grandmother peacefully left this earth on Jan. 12, 2018, for new life in Christ.
Lorraine Lois Hayes Hummel was born Jan. 10, 1931, in Miles City, the youngest of three children, to Lawrence Earl Hayes and Ida Christine Achten.
Lorraine loved life, children and animals. In November of 1950, she married the love of her life, Vince Hummel, who preceded her in death in 2006. As a young woman, Lorraine was a nurse's aide at St. Vincent Hospital and then focused all her time, care and love raising their seven children. They are Kathy (Jim), Vincent "Michael," Chris (Les), Jim (Paige), Joe, Jerry (Lolly) and Patrick (Lorelle). She continued childcare in her home after her children were raised and worked as a playground aide. Her later years were complicated by Type 1 diabetes and advanced dementia.
Mom was delighted by little things: the warmth of a kitty or softness of a puppy; the smile of a child or an adult for that matter. She had an infectious laugh and a huge, joyous smile. When Mom looked at you with her sky-blue twinkling eyes and broke into that huge smile, she warmed the hearts of whomever she was with. She always had a big hug for her family, friends and caregivers. It was as if love was pouring forth from her heart into yours. She will be missed but held in our hearts always.
Her children, 12 grandchildren and six great-grandchildren survive her. She was preceded in death by her husband Vince , sister Annamae and brother Wally.
Offer an unconditional loving smile in her memory. It matters!
Memorial mass will be at 10 a.m. Friday, Jan. 19, at St. Thomas the Apostle Church, 2055 Woody Drive.
Condolences may be made at www.michelottisawyers.com.
Added: 4 years ago