Richard Keith O'Connor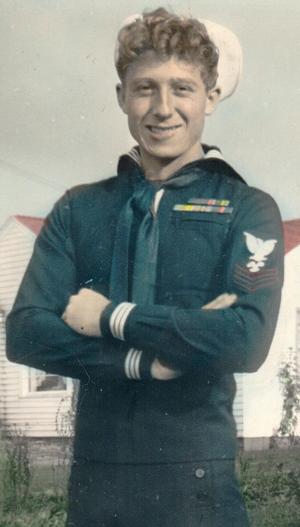 Richard Keith O'Connor
Richard Keith O'Connor
Richard Keith O'Connor
Richard Keith O'Connor
SIDNEY – Richard Keith O'Connor, 94, passed away Monday, Jan. 8, 2018, at the Eastern Montana Veteran's Home, Glendive, with his daughter, Dawn, holding his hand. Cremation has taken place, and his remains will be buried with his wife, Jeanne (Berry) O'Connor, in the Custer County Cemetery, Miles City. A memorial service will be held at that time. View full obituary at www.fulkersons.com.
Richard was born Aug. 11, 1923 in Fairview, one of 11 children. When he was 2 his family moved north of Poplar, where he graduated in 1941. He joined the Navy in 1942, and spent most of World War II in New Guinea and the Philippines.
Dick married Jeanne in 1949. After building a beautiful ranch together, and having a daughter in 1958, Jeanne passed away in 1969. He married Wava Lee in 1982. She passed away in 2016. Dick is survived by his sister, Betty Snyder, daughter Dawn (Scott) Greenwood of Sidney, stepson Dallas O'Connor, and grandchildren, Megan Greenwood and Tracy O'Connor.
Added: 4 years ago