Stan Steen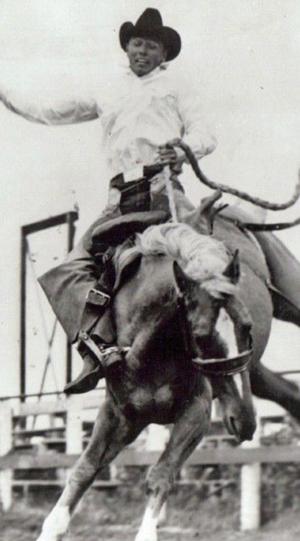 Stan Steen
Stan Steen
Stan Steen
Stan Steen
Stan Steen was born on Aug. 17, 1940, to Mary and Orville Steen in Miles City. On Aug. 27, 1960, Stan married his true love, Doreen O'Conner from Poplar. Stan and Doreen started married life working on their ranch and rodeoing together whenever the opportunity afforded itself. Soon thereafter a family started growing, to eventually include four wonderful children (Connie, Kelly, Cory and Jim).
There were several things that encompassed Stan's life, a love for his God Jehovah; a love for his family; a fondness for horses and a love for the Montana outdoors. Together, Stan and Doreen successfully raised all four children to also worship Jehovah and all four have served in some capacity of fulltime service. Stan also enjoyed serving others as a congregation elder for many years in Great Falls, Helena and Billings. Also transferred to their children was the fondness for horses. In fact, for many years, the family traveled together, entertaining audiences young and old as they performed high speed acrobatics on horseback. It has been said that a child is just a reflection of their parents. That being said, Stan has left behind a faithful, hardworking, and loving reflection of himself.
Stan passed away on Dec. 19, 2017.
Funeral arrangements are set for Dec. 23, at 1 p.m., at the Red Lion Hotel Convention Center; 1223 Mullowney Lane, Billings, MT 59101.
Condolences may be made at www.michelottisawyers.com.
Added: 4 years ago