CDC identifies 2 small Montana counties among the most at-risk for HIV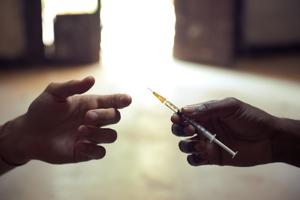 The Center for Disease Control has identified two small Montana counties among the most at-risk for HIV.
Here's a head-smacker.
Of all the counties between Puget Sound and the Great Lakes, just two pop up on a Center for Disease Control map as among the nation's most at-risk for HIV.
Mineral County, Montana (population 4,200) ranks 161st of 220. Treasure County, Montana (population 700) is 211th.
If that sounds bizarre, imagine what health officials in Montana thought when they scanned the CDC report when it first came out 18 months ago.
"It's hard for us to understand," said Jim Murphy of the Montana Department of Public Health and Human Services. "I don't think the methodology is working that well."
Murphy is chief of the department's Communicable Disease Control and Prevention Bureau, and he's quite familiar with the two counties in question. Mineral is on the timbered west end of the state with a county seat of Superior. Treasure is in ranching country on the rolling prairie along the Yellowstone River. It's  centered in Hysham, midway between Billings and Miles City.
Both are transected by railroads and interstate highways, but as Murphy pointed out, so are many counties in Montana. Those appeared to be the only similarities until the CDC study came along.
Murphy said there's no epidemic in either county, and no more reason to worry about an outbreak of HIV or Hepatitis C than in any ...
Added: one year ago