A frigid Monday throughout Eastern Montana, warm-up later this week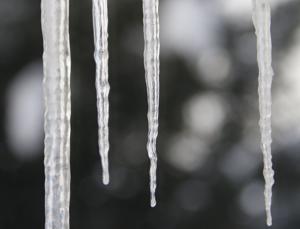 Billings residents started off their week with wind chill values in the negative double-digits on Martin Luther King Jr. Day, but temperatures will likely return to the 40s by mid-week, according to the National Weather Service.
Billings' high temperature isn't expected to break out of the single digits Monday. The overnight low is forecast to hit minus 4 degrees, with wind chill values as low as minus 20.
Tuesday will again be chilly, with a high of 27 and daytime wind chills as low as minus 15, NWS predicts. Wednesday and Thursday are forecast to reach 40 and 45 degrees, respectively.
No accumulation is expected in Billings until the end of the week.
Farther east, Monday morning wind chill values were extremely cold, according to the NWS offices in Billings and Glasgow. From Opheim to Miles City, and east to the North Dakota border, nearly all cities and towns registered overnight and early-morning wind chill values in the negative 30s.
The Billings NWS website warned residents that the frigid weather was capable of producing frostbite on exposed skin within 30 minutes.
Added: one year ago