Miles City woman dies in crash on I-94 after being rear-ended by another vehicle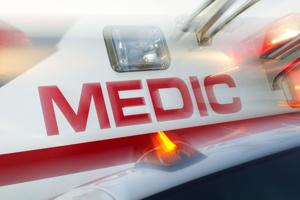 A 31-year-old Miles City woman died Saturday morning in Rosebud County after she was rear-ended while slowing for a crash in front of her, according to the Montana Highway Patrol. 
The fatal crash, which occurred east of the town of Rosebud on I-94 west at mile marker 108, was reported at about 11:04 a.m. to the Montana Highway Patrol.
The woman was driving a sedan and slowed after the passenger car in front of her went off the road, hit a guardrail on the left side of the road and then spun back across a lane of traffic in front of her in the right lane, said MHP Trooper David Inman. 
That crash produced a large cloud of snow and other debris which limited greatly limited visibility behind it. 
After the woman's car slowed for the crash ahead, she was rear-ended by an SUV driving behind her, sending her vehicle into the guardrail on the right side of the road. The woman was not wearing seat belt and the collision ejected her out of the car, Inman said. 
She was pronounced dead at the scene of the crash, according to Inman. The two passengers in the rear-ended car were left without serious injury, he said.
The crash remained under investigation Saturday night. The the driver of the SUV involved in the fatal collision likely also had reduced visibility from the initial crash and may have had minimal time to react, Inman said. 
The Montana Department of Transportation reported I-94 in the area of ...
Added: one year ago