James Joseph Pavelis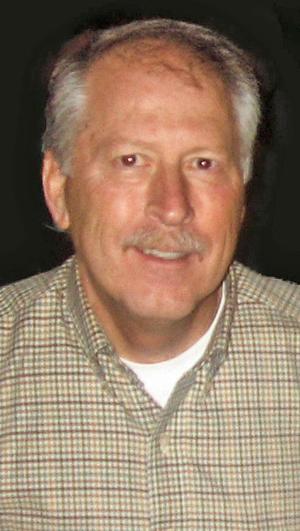 James Joseph Pavelis
James Joseph Pavelis passed away in Colorado at the home of his daughter on Nov. 10, 2017.
He was born Oct. 13, 1949, in Miles City, to Augustus and Julia Gaglia Pavelis. Growing up, he attended Catholic schools and served as an altar boy at Little Flower Church. Jim graduated from Billings Central High School in 1967. He attended Eastern Montana College, receiving a business degree before starting his lifelong career in the hardware industry. Jim also spent six years serving in the Army Reserves.
Jim married his first wife (Jeralyn) in 1971. During this marriage, they became the proud parents of their two children, Janna and Joel.
Jim was extremely dedicated during his 48-year career. He started his career as the delivery man for Billings Hardware and worked his way up to a sales position, eventually becoming a successful Regional Development Manager for United Hardware. Jim was passionate about serving his customers and earned their respect, as well as from his co-workers. Jim was recognized for his hard work and successful sales numbers, earning him the Development Manager of the Year Award.
Jim married Debbie Kelly on Aug. 11, 1995, and gained two stepsons, Jason and Michael. Jim and Debbie spent 27 years enjoying their time boating, cross-country skiing, snowmobiling, visiting Yellowstone National Park, and spending precious moments with their family. Jim loved being a Papa to his grandchildren and attended many of their activities.
Jim spent many years playing racquetball, basketball and softball. He also enjoyed time vacationing with family. His favorite hobbies included fishing, watching his beloved Notre Dame Irish and 49ers, and appreciating every moment life has to offer, especially camping, as this is where he felt most at peace.
Jim is preceded in death by his parents. He is survived by his wife, Debbie; children Janna, Joel (Uyen), Jason (Kristin), Michael (Jacque); as well as his sisters, Lana (Gerry) Bittner and Linda (Rick) LeBrun; and brother Hal (Joli) Pavelis. Jim is also survived by his four grandchildren, Kyle, Mylie, Maclain, Ella; and seven nephews and one niece.
You will be forever missed by all. We love you dearly!
Visitation will be from 5 to 7 p.m. Monday, Nov. 20, at Michelotti-Sawyers Mortuary, 1001 Alderson Ave., with the vigil service to follow at 7 p.m. Funeral mass will be at 10 a.m. Tuesday, Nov. 21, at St. Thomas The Apostle Catholic Church, 2055 Woody Drive. Rite of committal will follow in Holy Cross Cemetery, with reception to follow at the Red Lion Hotel & Convention Center.
Donations can be made to the American Heart Association.
Condolences may be made at www.michelottisawyers.com.
Added: 4 years ago