Betty Scanlan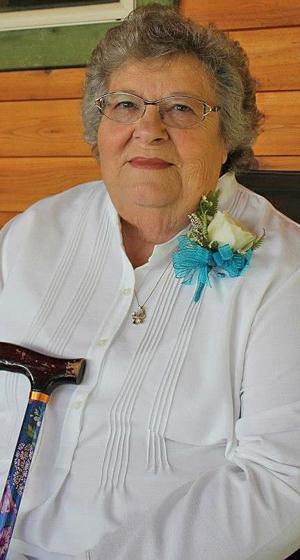 Betty Scanlan
Betty was called home to join our heavenly father in the early morning of Nov. 10, 2017, in Lake Havasu City, Arizona. Betty, 80, was born in Miles City, on Sept. 9, 1937. She graduated from Custer County High School where she met the love of her life Larry Gene Scanlan. They were married December 31st, 1955.
In the early years after their marriage they worked construction in the western United States until they returned to Kinsey Montana in 1967 to farm and ranch, continuing to do so until 1982. During that period, they raised five children on the farm.
In 1982, they moved to Fort Peck, where Betty assisted Larry in the continuation of their construction business, worked for Western Area Power Administration, and also was active on the city council for several terms. In 1995, Larry and Betty started "snowbirding" in Arizona and New Mexico, joining with Betty's brothers during the winter months. Betty loved to travel, and enjoyed many cruises and other adventures around the world. Their snowbirding resulted in becoming winter residents in Lake Havasu City, Arizona.
Betty is survived by her loving husband of 62 years, Larry Gene Scanlan, her 5 children Valerie (Marsh) Larimore, Les (Patti) Scanlan, Curt (Lori) Scanlan, Tom (Krissie) Scanlan, and Greg (Susan) Scanlan. She is also survived by 12 grandchildren and two great-grandchildren. And of course their schnauzer Fritz!
Memorial services will be held at a later date.
Added: 4 years ago