Posted by
(+18389)
one year ago
On May 12th the
Billings Gazette
ran a retrospective story on the Miles City Bucking Horse Sale that featured a number of Gazette photographer Larry Mayer's photos from the 1978 Bucking Horse Sale:
Billings Gazette: Retrospective: Miles City's 'World Famous' Bucking Horse Sale
Here is one example: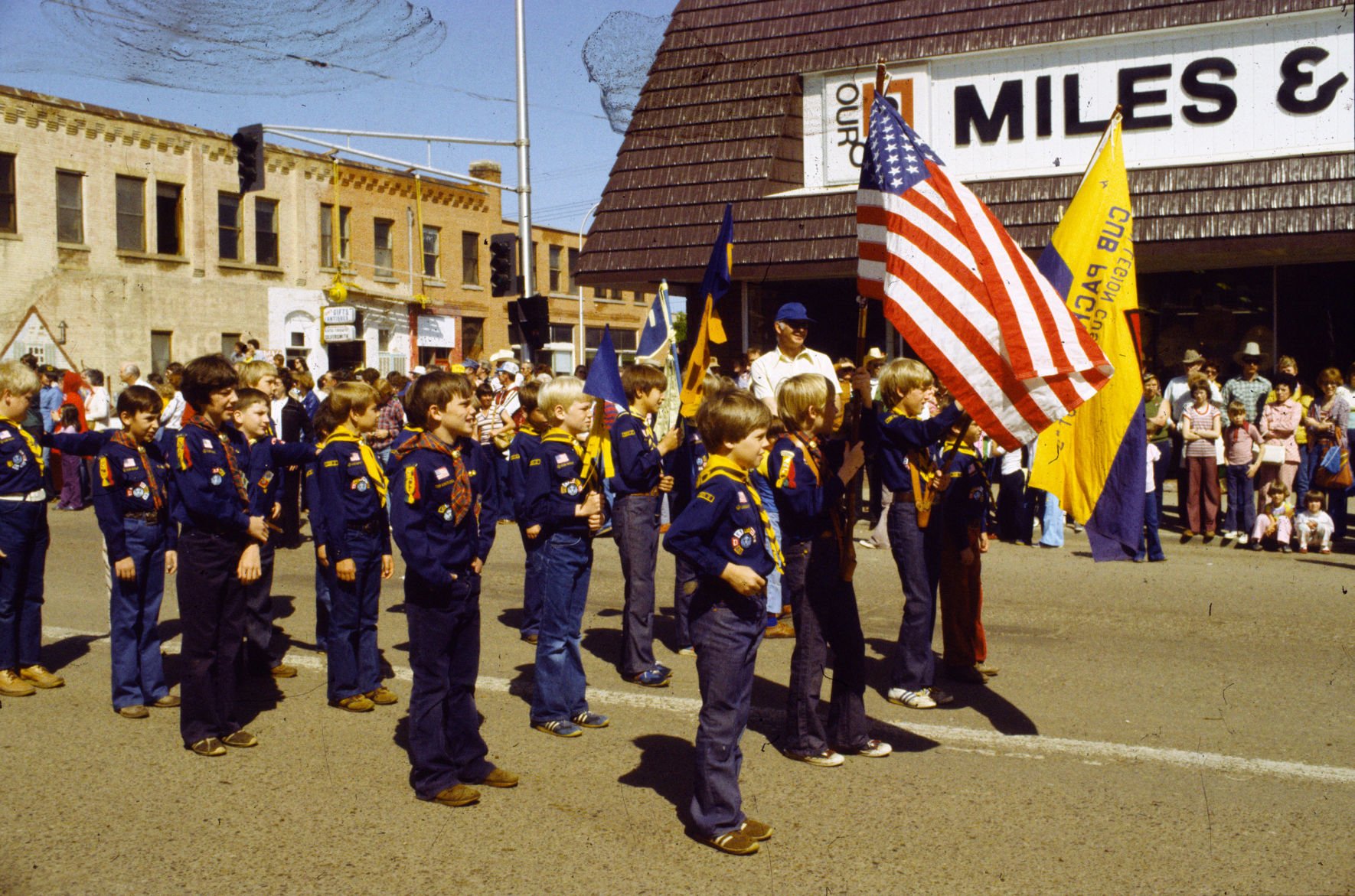 Gazette photo by Larry Mayer
[Click the photo for a larger image.]
I feel like I should know the names of many of these Cub Scouts. I think that is John Potts in the blue baseball cap overseeing the troops. I think the kid 3rd from left holding his left forearm might be Art Holmes. Art's dad, Dean Holmes, was mayor of Miles City around that time. I believe the boy on the far left who is nearly out of frame might be Elvis Neuhardt. Perhaps Mike Lucas out on the right front corner?
ETA: That might be Willis Potts in front holding the Cub Scout flag and Robert Peltzer holding the U.S. flag. I think the Webelos (the kids with the green, yellow, and red ribbons on their right shoulders) are mostly high school graduating class of 1985 and the other kids are 1986, maybe 1987.
[Edited by David Schott (5/16/2021 9:58:55 PM)]