Posted by
(+18389)
2 years ago
A former Miles Citian lost a valiant battle against lung cancer this past weekend. I have some fun memories of Stu from his college days. Sad that he is gone so young.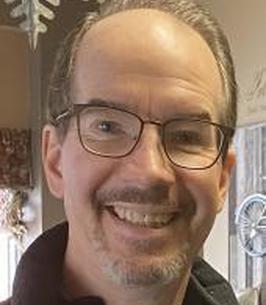 Stuart Calvin Brown
Saturday, March 10th, 1962 - Saturday, June 6th, 2020
At 58 years young, Stuart Brown passed away at his home in Chanhassen on June 6th, 2020. Preceded in death by parents, Bruce and Peg Brown; and two brothers, Mark and Don Brown. Stuart was born and raised in Miles City, Montana where he spent much of his childhood and early adult life before moving to Minneapolis to start his career in engineering. After falling victim to Lung Cancer in 2016, Stuart became an active member in research and advocacy through A Breath of Hope Lung Foundation. He devoted himself to being a mentor to others with the disease, educating them and sharing advice on how to handle it both medically and personally. Stuart's greatest joy in life was his family; we all benefited from the love and role model behavior he graced us with. He was kind, compassionate, caring, intelligent, and humorous. Stuart loved to give those around him nicknames, which he would come up with on the fly. He loved a warm cup of coffee on the porch in the morning, and walking the dog with his wife. A lifelong Vikings fan, Stuart will be awaiting an overdue Super Bowl win from up above. Survived by his wife of 32 years, Tanya Brown; daughter, Mackenzie Brown; son, Mitch Brown; sister, Barbara Purdy; brother, Jim Brown (and wife Sara); sister-in-law's, Fidella and Connie Brown, along with many other relatives and friends. In lieu of flowers, donations to
abreathofhope.org
are appreciated.
Funeral service Wednesday, June 17th 11am at St. Hubert's Catholic Church, 8201 Main St, Chanhassen, Minnesota.