Posted by
(+3245)
3 years ago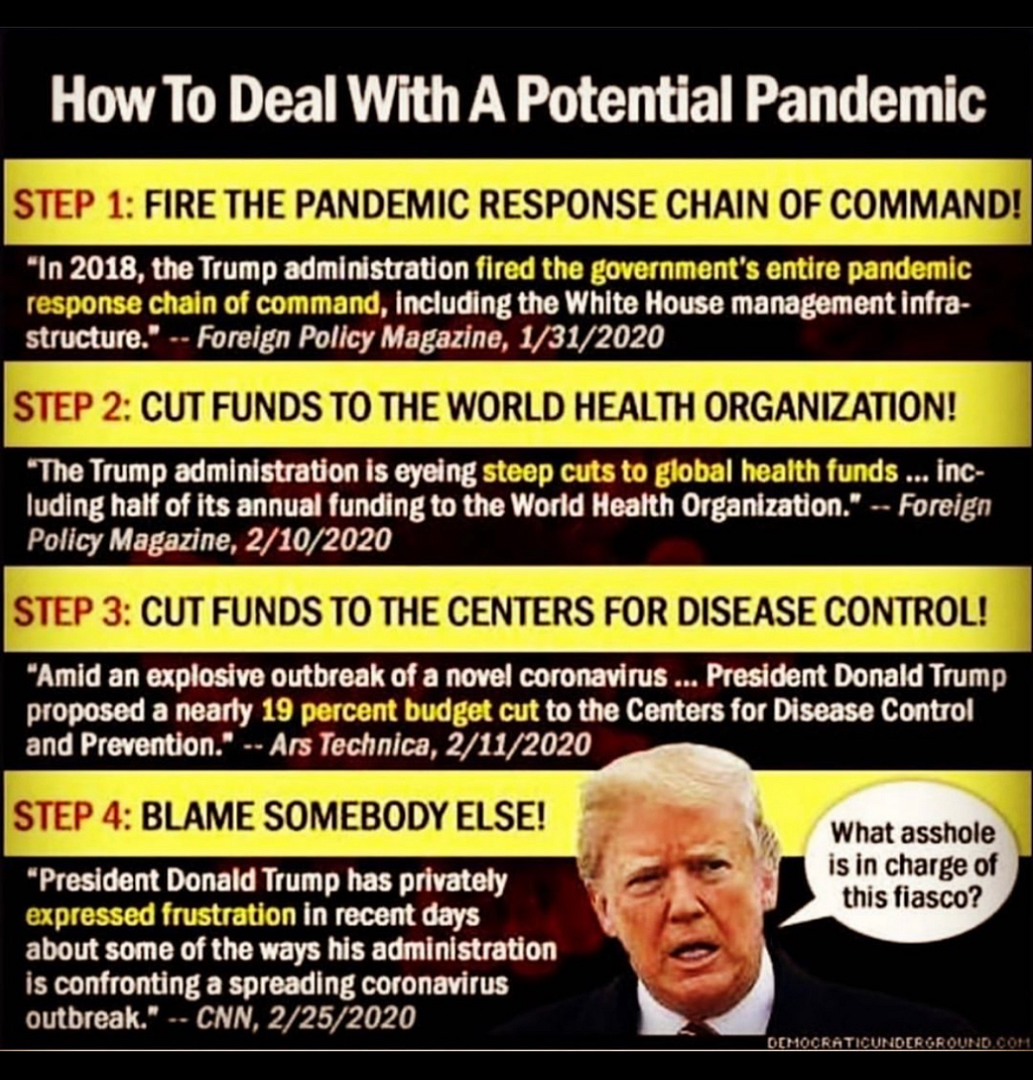 Trump is more concerned about the stock market than a public health emergency.
I guess being President is more than golfing, making bad trade deals, hating immigrants, and jacking up the national debt with corporate tax cuts. Who knew?
Trump is the most corrupt, incompetent, and inept President in the history of our country.