Posted by
(+2894)
one year ago
Well, the 25% tariff on steel and 10% tariff on aluminum from Canada, the European Union and Mexico go into effect at midnight tonight! Spooky! The DOW is down 200 points on the news! Can't wait to hear how the countries involved will respond.
"White House to Impose Metal Tariffs on Key U.S. Allies, Risking Retaliation" by Ana Swanson
New York Times
, May 31, 2018
https://www.nytimes.com/2...riffs.html
It is being reported that Trump's tariffs on China will not go into effect until next month.
https://www.nytimes.com/2...hina.html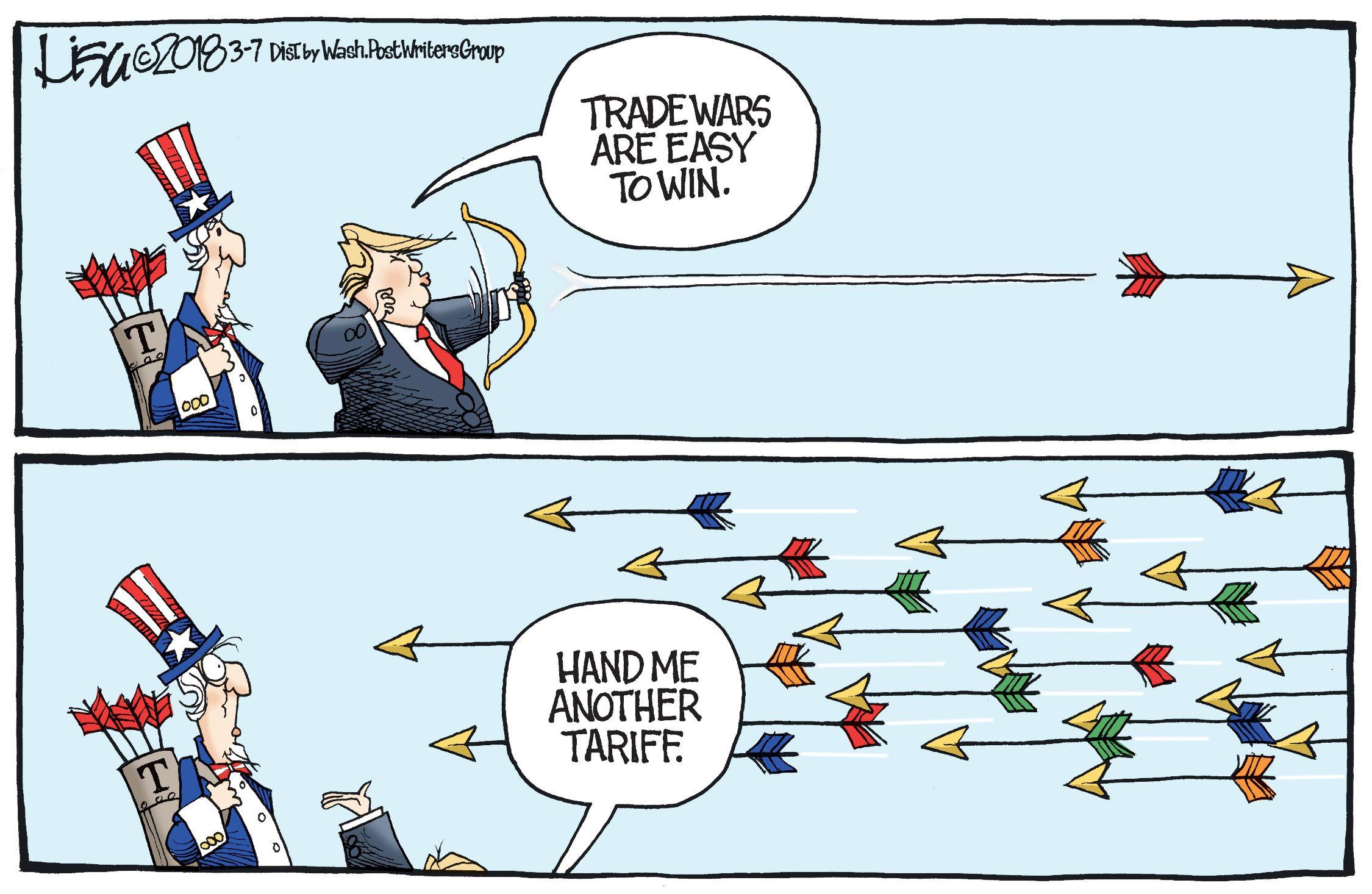 Fasten your seat belts! We are in for a bumpy ride!