Posted by
(+13637)
3 years ago
Billings Gazette: Guest opinion: Protecting our daughters from Obama's locker room order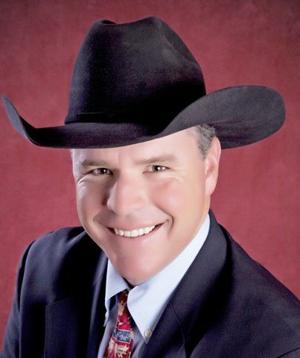 In spite of my rapidly graying and receding hair, sore feet at the end of the day, and the need to wear reading glasses in the shower so I can tell the difference between shampoo and conditioner, I will admit that there are advantages to growing older. Some of these being that you learn to control your temper, see issues from other people's point of view, and not take policy differences personally. Those traits have served me well in three sessions of the Montana Senate.

That being said, the most recent (of many) executive orders by President Obama now dictates that if a boy wants in the girls' locker room with our daughters, we as parents, trustees and teachers are powerless to stop it, less we risk the federal blackmail of the loss of much-needed funds. The idiocy of this policy defies understanding, sympathy or compromise. It would take a book to describe everything wrong with this harebrained idea, so I'll just name the most obvious:

1. Yet again, no debate, no legislation, no court case. King Obama waves his scepter and expects his will shall be carried throughout the land. Even those who might agree with the president's policies should be very concerned at the concentration of executive power under this administration. Tyranny is not much fun when it's not your person in there.

2. Top down, centralized decisions from D.C. (or Helena) are seldom good ones when it comes to education. And yes, that includes NCLB (No Child Left Behind). Local control is a policy we value in Montana on both sides of the aisle. I wish they did in Washington as well.

3. And most importantly, how stupid is this idea in the first place? As if being a teenage girl isn't hard enough as it is. Even harder now than it was when we children of the '70s and '80s grew up.

We have cyberbullying, sexting and a myriad of other complications that were the stuff of science fiction 20 years ago. And now Washington proposes to add to these adolescent stresses the requirement to undress in front of a member of the opposite sex. Lunacy.

What added stresses does this put on our teachers and administrators? Are they really supposed to decide which kid is really struggling with his identity and which one just wants in to the girls' locker room? What kind of liability will this decision entail?

I'm not unsympathetic to a child who is having a hard time because he or she has identity problems. The schools should (and for the most part, do) protect kids who are struggling or being bullied because of this or any other issue, and should make reasonable accommodations. What we don't need is a federal mandate creating a special class of student that doesn't have to follow basic rules of a civilized society.

As a father and a state senator, I vow that one of the first bills drafted for the 2017 session will be legislation opposing this foolishness and protecting the safety and security of our daughters.
Frederick "Eric" Moore, R-Miles City, represents Senate District 19.
Link to Billings Gazette article.