Posted by
(+26)
7 years ago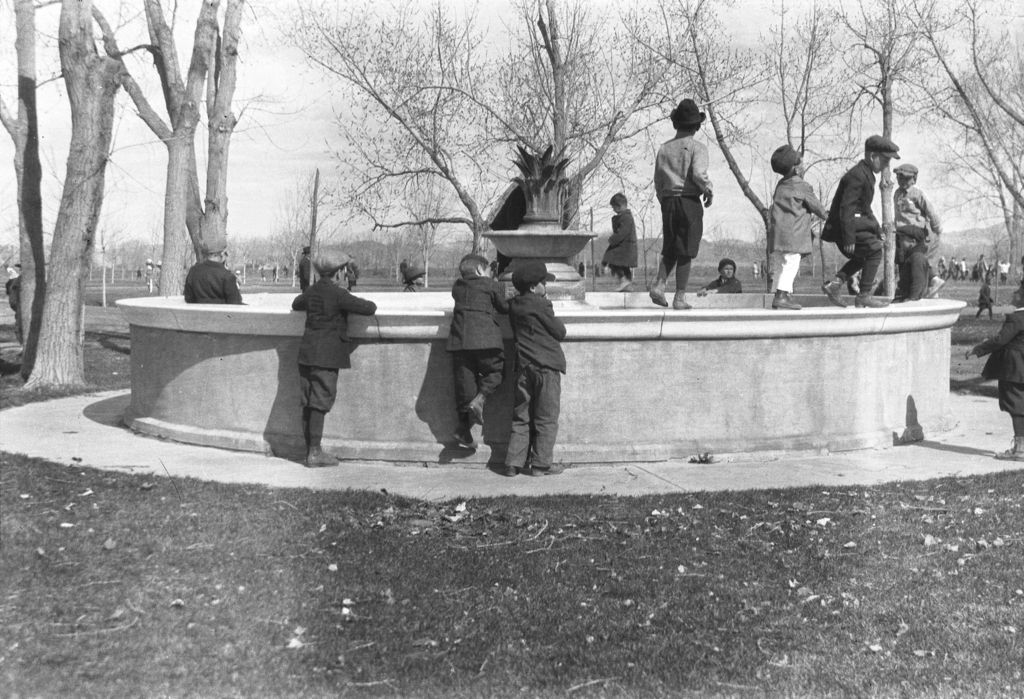 FLORENCE STACY MEMORIAL FOUNTAIN
WIBAUX PARK
MILES CITY, MONTANA
One of Miles City's most cherished landmarks, the Florence Stacy Memorial Fountain in Wibaux Park is in need of restoration. The fountain was built in 1915 by L. W. Stacy in honor of his daughter Florence, who had recently passed away.
Ms. Lilly Cruise, former Miss Montana proposed assisting with fundraising in support of full restoration of the fountain to the City of Miles City earlier this year. Ms Cruise is kicking off the fundraising campaign with the play, "Always, Patsy Cline", on May 1-2 at the Park Place.
The goal of the project is to fully restore the fountain so that many future generations can enjoy the lovely sound of bubbling water in the beautiful setting of Wibaux Park. The project will preserve the beautiful marble center fountain and rim, and will include an accessible sidewalk with benches to relax on.
There are many ways to contribute to the restoration of the Fountain. We would like to invite the Community's many service groups to "Adopt the Fountain" and let us know what you would like to do to assist with aspects of the project that fits your mission. Vendors might consider contributing the required materials and/or labor to assist in the cost of completing the restoration. Materials might include plumbing and electrical components or concrete for example.
One challenge we face with the fountain restoration is recreating the beautiful fountain head so that water will once again flow into the fountain pool. We invite local metal fabricators and artisans to share their ideas or propose designs to recreate this feature of the fountain.
Those wishing to donate a memorial bench to commemorate a loved one can do so by contacting either the City Parks Department or Historic Preservation Office at City Hall.
If you would like to donate cash, we have created a "GoFundMe" account at
http://www.gofundme.com/qbauug
. If you wish, you can drop a check off at City Hall, or mail a check to City of Miles City at P.O. Box 910, Miles City, MT 59301. All donations are tax deductible, and will be used to match grant funds and in-kind contributions. The Connie Muggli, City Historic Preservation Office and Scott Gray, Public Works Director will coordinate contributions and manage the restoration to ensure the highest quality materials and workmanship.
You may call me at 874-8616 or email me at
[email protected]
, or Scott at 874-8614,
[email protected]
to share your ideas.
Please join us in this effort to return this beautiful fountain to working order for the enjoyment of many Miles City's future generations as was Mr. Stacy's intent! Thank you!
[Edited by Historic Preservation Office (4/29/2015 3:35:22 PM)]