Posted by
(+37)
8 years ago
BILLINGS - The FBI and Montana law enforcement authorities are searching for a man suspected of molesting a 5-year-old girl in Baker.
The man, whose name is not known, is said to be between 44 and 55 years old. FBI officials say he works as a handyman, and has also worked as an administrator at an assisted care facility.
The man is believed to have used a false identity while living in Baker. He was last seen in Miles City on Aug. 20, and his current location is unknown.
Anyone with information about this man is asked to call the FBI at (801) 579.1400 or the Baker Police Department at (406) 778.2151.
http://www.kaj18.com/news...tion-case/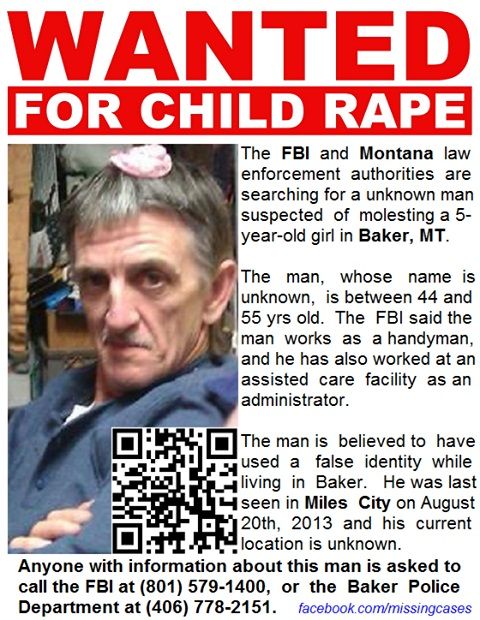 [This message has been edited by Elaine Nichols (11/2/2013)]