Toadstools & things #2
Posted by
(+10103)
8 years ago
Red Salmon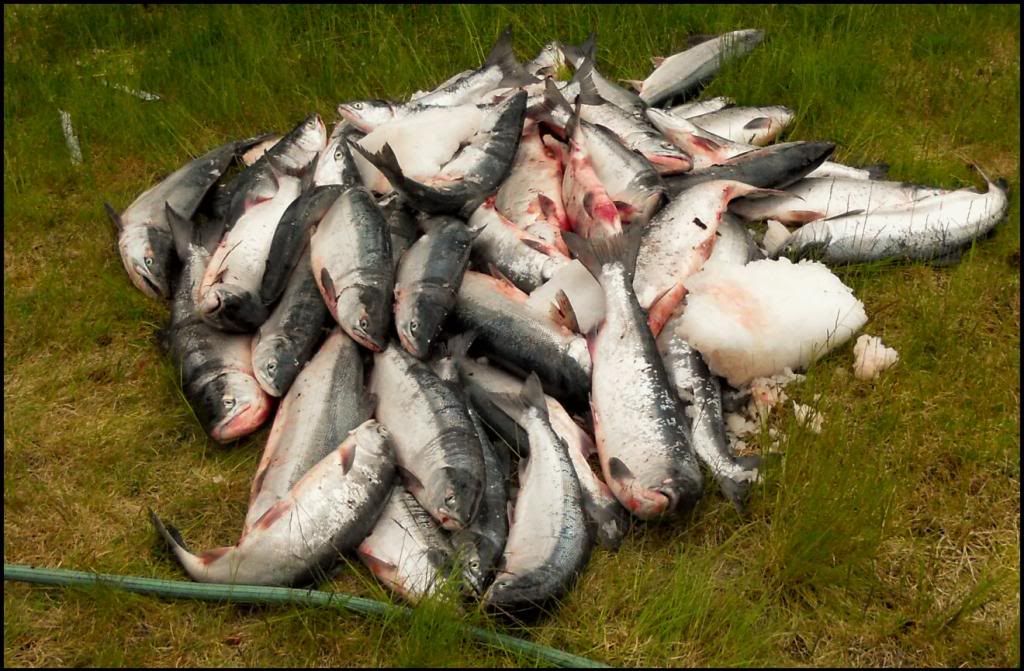 Herself & the tasty caribou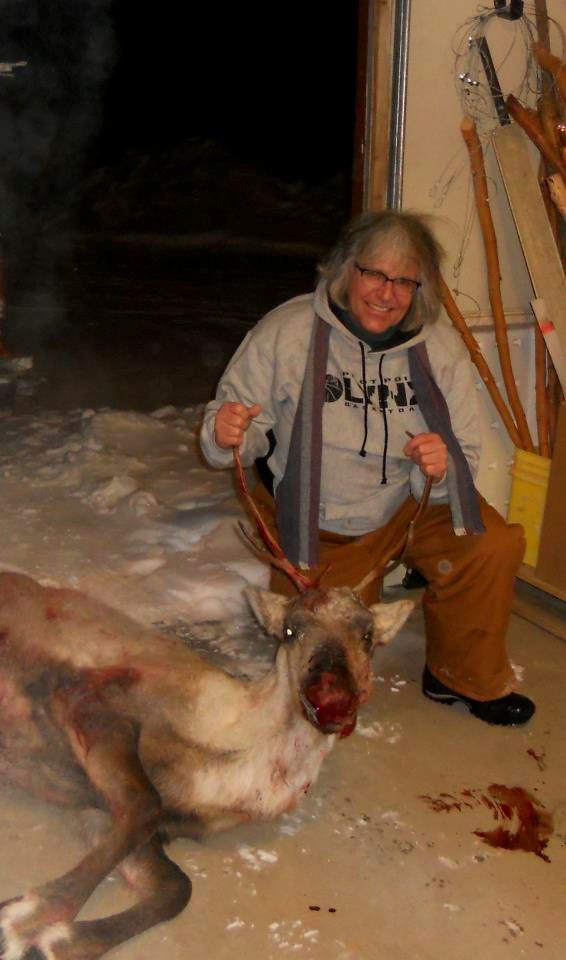 Put them together & you have salmonbrats and polishboos.
Posted by
(+6173)
8 years ago
As do the lingonberries. Can't you send some to us poor sods who live down south?
Posted by
(+10103)
8 years ago
I don't get the lingonberry thing. Locally, they are called cranberries or low-bush cranberries. Folks will put a lot of effort into picking blueberries, but not so much into cranberries.

You can put in a busy hour of stoop labor and only have a couple quarts to show for your effort and even then, they are just cranberries ; -)

I bet if they grew in your backyard, you wouldn't think they were such a delicacy. They are better than no berries at all, but that's about it.
Posted by
(+793)
8 years ago
I do believe they are Lingonberries which is a Scandinavian cranberry. An impressive show of bounty from your back yard. Nice pictures,Hal
Posted by
(+10103)
8 years ago
Yes, they are lingonberries - but as I say, locally they're called cranberries.
We had the first hard frost of the season this morning. Cranberries are best picked after it frosts, so they're about as good now as they ever will be. The frost should've knock the bugs down a bit, so that makes the stoop labor go a little easier. There's not been many bears in the neighborhood this year, so there shouldn't be much competition for the berries. Come on up and fill a couple buckets.
Now bucket loads of mussels, those are worth some stoop labor.