Posted by
(+196)
11 years ago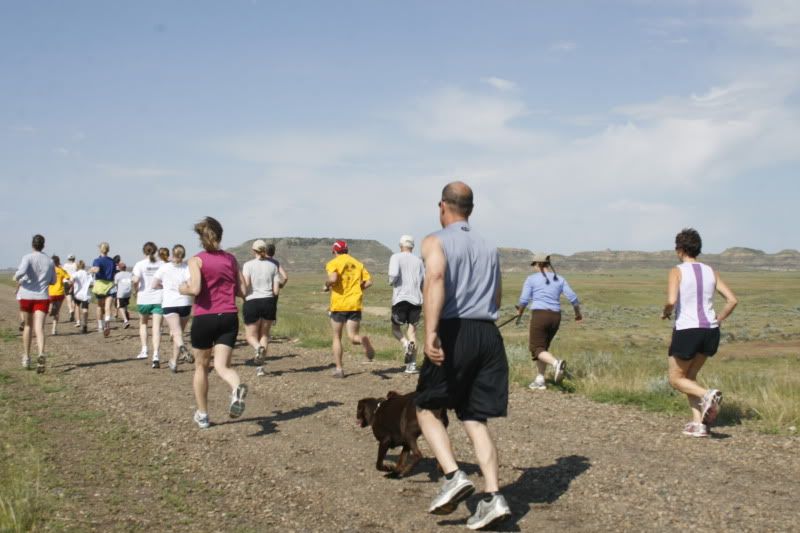 Runners, it's time to start training for the third annual Terry Badlands Trail Run!
This year's race and fun run/walk will be
Saturday, July 9.
The winding dirt course takes participants through the middle of the beautiful Terry badlands on the scenic Calypso Trail. Events include a 5K and 10K, as well as a free one-mile fun run/walk.
Last year, this race attracted 50 runners, from competitive athletes to casual runners, kids and families, as well as families, friends and spectators from across the state. Organizers are hoping for an even better turnout this year.
Profits from the Terry Badlands Trail Run support the Prairie County Economic Development Council's trail mapping project.
A $20 registration fee includes a race T-shirt and post-race drinks and snacks. Winners will take home great prizes donated by local businesses.
For more information or to download an entry form, visit the website at:
http://sites.google.com/s...strailrun/
or call Ryan at 406-939-3815. To guarantee T-shirt sizes, please pre-register before June 25.
Race-day registration begins at 8 a.m. at the Calypso Trail trailhead on June 26, and the race will start at 9 a.m.
Don't miss out on this opportunity to recreate in the beautiful Terry badlands and support local economic development!
For more information, contact race organizers Ryan Ragsdale and Amanda Breitbach Ragsdale at
[email protected]
or call (406) 939-3815.