Posted by
(+15082)
11 years ago
Here you Raider Fans go.... your very own brand spankn' new 2011 football thread. Don't say I never did anything for you...
Gunnar said:
We shouldn't mock the Donkeys, Bob. After all, John Elway is a thousand times better than having Montgomery Burns run your operations.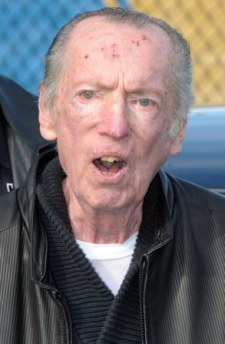 Shu said:
Davis May look like the Cryptkeeper, but lest anyone forget, his team STILL shellacked the Broncos twice this year: 59-14 at Invesco ring a bell?

As for the Broncos themselves, they can continue to suck in 2011 and that's perfectly fine by me! GO RAIDERS!!!!
To which Gunnar replied:
Cheer away like a blinded lamb, Shu, but any serious fan knows that senile old fool made a big mistake today in letting Cable go.
And then Shu retorted:
Oh, really Gunnar?

This is what Cable had to say following The Raider win at KC:

"We are disappointed because we are not going to the playoffs, but at the same time we stuck to the goal and stuck to the plan as we have done every week, and we got our eighth win. I'm very happy about that."

Sounds to me like he's a bit too content to have the Raiders be an average team instead of a playoff team or a Super Bowl contender.

Cable had 3 years and finished with a record of 17-27 with the Raiders. He had his chance and Al Davis gave him enough time to produce results and he failed....and by the way, I am a Raider fan DESPITE Davis, not because of him.
And then Brandon Loomis chimed in with this:
Yeah Tom Cable finished with a horrible record except the year he wasn't forced to play Jamarcus Russell. Oh how about Darrius Heyward-Bey. Just to put those two Number one picks in perspectives here's a list of QB's and WR's taken after those by people smarter than Davis.

2009 WR Jeremy Maclin, Percy Harvin, Hakeem Nicks, Kenny Britt, Mike Wallace, Micheal Crabtree, Mohamed Massaqoai, Brandon Tate, Mike Thomas, Austin Collie
That is quite possibly one of the strongest drafts for receivers that there has been in a while and the Raiders took Bey as the first receiver off the board. A few of those are surprise successes this early but Maclin, Harvin, Nicks and Britt were no brainers.

2007 When Russell was selected it was an awful QB class but several Superstars were selected after, Calvin Johnson, Joe Thomas, Adrian Peterson, Patrick Willis, Darrelle Revis, Jon Beason, Lawrence Timmons, Dwayne Bowe.

Cable inherited a horrible team that could barely squeak out four wins a season and turned them into an 8-8 team.
Next....