Posted by
(+9958)
12 years ago
ITEM DESCRIPTION:
Title:
Fort Keogh
Creator:
Grauman, Kathy.
Subject: Montana history.
Description: A history of Fort Keogh in Miles City, Montana from 1876-1965.
Publisher: Judson H. Flower Jr. Library, Miles Community College.
Date.Original:
1965-12-10
Date.Digital: 2007-02-10
Rights Management: Miles City Public Library is unaware of any copyright in the images in the collection. We encourage use of these materials under the fair use clause of the 1976 copyright act. All images in this collection may be used for educational, scholarly purposes and private study. We do request that a credit line be included with each item used. If you wish to publish or reproduce the material in any physical or digital form that exceeds that permitted by fair use or use them for any commercial purpose, including display or web page use, you must obtain prior written permission from Kathy Grauman. This item is housed at the Miles City Public Library.
Montana Memory Project:
http://cdm103401.cdmhost....R=52&REC=1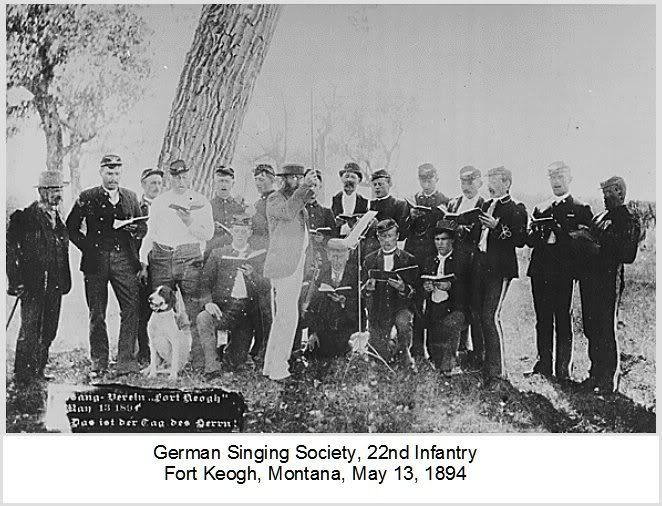 [This message has been edited by Hal Neumann (12/31/2009)]