Overnight rain, snow produce slick driving conditions in Billings area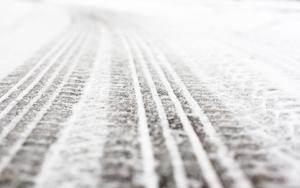 While downtown Billings didn't see any accumulation from last night's snow storm, freezing temperatures could produce slick roads during the morning commute today.
Today is expected to be mostly sunny with a high temperature of 35 degrees in Billings, according to the National Weather Service. Overnight temperatures are forecast to drop to 27 degrees and Tuesday is expected to reach 41.
No more snow is expected this week in the Billings area. Skies will range from mostly cloudy to mostly sunny as high temperatures increase headed into the weekend.
Reports are still coming into the NWS Billings office, but here are some preliminary snowfall totals from last night's storm:
Billings Logan International Airport: 0.4 inches
Laurel: 4 inches
Red Lodge: 6 inches
Red Lodge Mountain: 6 inches
Livingston: 1 inch
Big Timber: 1 inch

Miles City

: 0 inches
Cooke City: 3 inches
Added: one year ago