Record high temperatures across Montana on Thanksgiving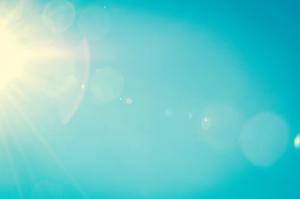 Thanksgiving Day brought record high temperatures across the region.
The high in Billings reached 68 by early afternoon on Thursday, besting the previous record of 65 degrees set on Nov. 23, 1942.
The record warmest Thanksgiving Day in Billings was 66 degrees on Nov. 26, 1998.
The night before Thanksgiving Day set records for the warmest minimum temperature in Billings as well. It got down to only 45 degrees overnight, according to the National Weather Service.
NWS also reported Glasgow, Jordan and Miles City all reached a record 73 degrees on Thursday.
It was 72 in Wolf Point and 71 in Billings and Malta. Lewistown's high of 67 on Thursday beat the old mark of 65 degrees set in 1922. Sheridan beat a previous record high by reaching into the low 70s on Thursday. Poplar topped out at 70.
Meteorologist Jim Brusda told the Great Falls Tribune that warm air from California, Nevada and other areas of the southwest was funneled into Montana on Thursday, creating record high temperatures, mostly east of the Continental Divide.
Even the high of 58 in Kalispell on Thursday was a record, breaking the old mark of 57 set in 98 years ago.
Brusda said a cold front is predicted to move into the area Sunday night.
Added: one year ago