Donald Lee Hayes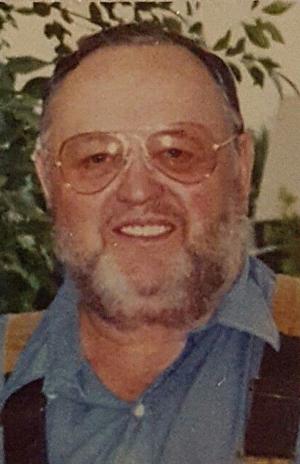 Donald Lee Hayes
Donald Lee Hayes, 83 of Billings, passed peacefully on Sept. 22, 2107, surrounded by family.
He was born Oct. 18, 1933, in Hollis, Oklahoma, to G.L. Hayes and Lena Hayes.
He Married Joyce Schneidt on Dec. 31, 1956 in Miles City. Before serving in the U.S. Army for two years he worked on several different ranches breaking horses and occasionally entering in local rodeos in the Miles City, Ismy, and Broadus areas. After his discharge he was a welder for several companies before going into business with his brother as a contract welder until his retirement.
He is preceded in death by his father, mother, two sisters and brother.
He is survived by his wife, Joyce; daughter, Jodi (Jim) Bohle of Billings; son Rusty Hayes; two granddaughters, Danna D'Arcy of Casper, Wyoming, and LeAnna Bohle of Billings; one grandson, Rob Dettloff of Casper, Wyoming; three great-grandsons, Gage and Ethan D'Arcy of Casper, Wyoming, and Terrance Guilliams of Billing; great-granddaughter, Larayia Voorhees of Billings, and sister Annette Stoddard of Lake Charles, Louisiana. Along with several nieces and nephews located in Texas and Wisconsin.
He has asked that no memorial service take place. Condolences may be shared with the family by visiting smithfuneralchapels.com.
Added: 9 months ago