Margaret Patricia (O'Neill) Sterling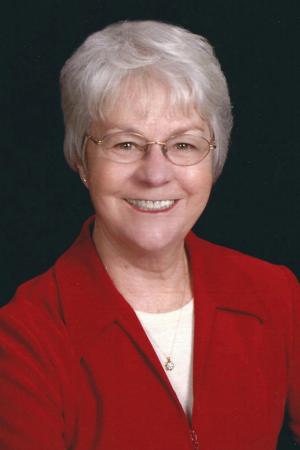 Margaret Patricia (O'Neill) Sterling
Peg Sterling was born as Margaret Patricia (O'Neill) in Butte, Montana on August 21, 1942 to Margaret Irene (Stanaway) O'Neill and Peter Christopher O'Neill. Peg was known by many names, including Peggy, Peggy Pat, Mom, and Grandma. An accident at the family cabin on Flathead Lake on August 27, 2017 resulted in her death at St. Joseph Hospital in Polson, Montana. Her early education included St. Joseph Elementary School and Girls Central High School in Butte, Montana. After a year in the Blessed Virgin Mary convent in Dubuque, Iowa, she changed course and enrolled at Carroll College in Helena, Montana. In addition to meeting Rob Sterling of Ronan, Montana, she earned her Bachelor of Arts, which she put to immediate use teaching high school English for one year in Grandview, Washington. On June 19, 1965 in Butte, Montana, she took on her lifetime "project", marrying Rob. They made their first home in Portland, Oregon.
In Portland, Peg became a mother to Robert Joseph and Mary Elizabeth. John Christopher was born in Milwaukee, Wisconsin, followed by Ann Marie and Thomas Michael in Long Beach, California – over a period of only six years. Throughout the years, Peg created a caring, loving family environment as the spouse of a full-time, active duty U.S. Naval officer. She established life-long deep and enduring friendships with several of the officers and wives of Rob's ship. The family moved to Virginia Beach, VA; back to San Diego, CA; Idaho Falls, ID; and eventually settled in Missoula, MT – all these moves took place in the first fourteen years of her marriage.
Life in Missoula with Rob and five children kept her busy. Her primary focus was always her children, which involved her in the Missoula Catholic Schools, BASH, and St. Francis Church. Peg was deeply involved in community and spiritual activities, served on the Boards of Directors of the LSH Foundation and the gentlemen's home run by Father Dumais. She found rewarding experiences and special friendships through her continued involvement from the inception of the Spiritual Exercise program at St. Francis Xavier. She taught the importance of education and instilled in her children a love for learning. Her kids' lives kept her busy transporting to practices, games and activities, coaching and spotting for water skiers, healing wounds and being a life coach, advisor, religious instructor, financial planner, and number one advocate. All the while she remained by the side of her "project"; she tracked the finances for Rob's business, his schedule, his lost items, and continually fed him physically, spiritually, and mentally.
In recent years, at Peg's prompting, she and Rob travelled to see family and friends, especially the Naval connections, and to explore the world. Their travels often included visits to the grandchildren for their special events. She continued work on the cabin she and Rob built on Flathead Lake. The cabin was quiet and peaceful for Peg, but also a center of great family joy and raucous fun for her children and grandkids. Peg spent countless hours with Rob remodeling and renovating, installing tongue and groove ceilings and pounding in more than her share of nails. She continually worked to have this gathering place at the ready for up to dozens of friends and family at a moment's notice.
Peg's personal pursuits reflected her meticulous nature and her desire for structure and order. She organized jigsaw puzzles, card games, and all the social events for everyone's fun and entertainment. She was drawn to antiques. Much of the family furniture was the result of her detailed varnish stripping, sanding, and refinishing (often with a toothbrush). She sewed countless gorgeous items of clothing for her children and grandchildren. In more recent years, she created dedicated quilts for many family and friends, including those for most of the beds at The Lake. She began each morning with her crossword puzzle and a cup of coffee and ended her day with a cold beer.
She was preceeded in death by her grandparents William Stanaway and Catherine (Sullivan) Stanaway of Butte, Montana and John O'Neill and Mary (Moriarity) O'Neill; parents Peter C. O'Neill and Margaret (Stanaway) O'Neill of Butte, parents-in-law Clara (Cornelius) Sterling and Robert T. Sterling of Polson, Montana; brothers-in-law Terry Niiya of Portland, Oregon and Jim "Meats" O'Sullivan of Olympia, Washington; nephews Robert D. O'Neill of Portland, Oregon and Daniel J. Sterling of Miles City, Montana.
She is survived by her husband Rob, Missoula; five children and their families: Rob (Meghan), Boise, Beth, Portland, John, Polson, Ann Marie (Trent), Boise, and Thomas (Brynne), Seattle; four siblings: Bob (Pat), Portland, Kay, Olympia, LeeAnn, Portland, and Don (Annell), Portland; along with her greatest pride, her nine grandchildren: Tim, Stefany, Sara, Kelcey, Nic, Brinn, Kieron, Sam, and Claire; as well as a large loving and loved extended family and special friends.
Services include a Vigil Thursday, August 31 at 7pm at Garden City Funeral Home (1705 West Broadway). The Memorial Mass will be at St. Francis Xavier Church, September 1, 10:30 a.m., Celebration of Life to follow. Donations in lieu of flowers can be made to Carroll College (Helena, MT), Loyola Sacred Heart Foundation, the Missoula Food Bank or a charity of the donor's choice.
Added: 9 months ago