Patricia McBride Berry Miller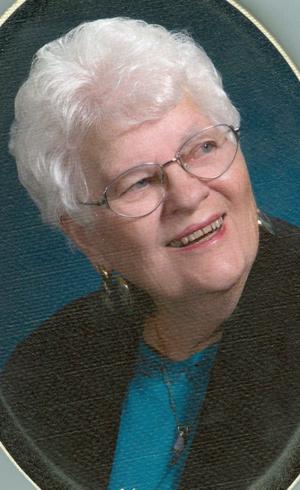 Patricia McBride Berry Miller
Patricia McBride Berry Miller passed away Aug. 8, 2017, in Roundup. She is now with her heavenly father in a much better place.
She was born in Rocky Ford, Colorado, on July 22, 1929, to Walter and Mae McBride. She entered a family of two sisters, Doris and Louise and a half-sister Marie and two half-brothers Gene and Virsh. They moved to Reed Point, where she went to school until her junior year in high school.
She married Lloyd Berry in 1947, and they resided in Reed Point until 1956. They had four children, Leonard Rodney, Rolland Loyd, Mary Lu and Sam Fredrick. They moved to Laurel and then to Ryegate. They were divorced and then in 1969, she married Jere Miller.
She was preceded in death by her parents, husband, sister Doris, sister Marie, brother Gene, brother Virsh and great-grandson, Samuel D. Sipes.
She is survived by all four of her children, Leonard (Barbara) of Pueblo, Colorado, Rolland (Lori) of Miles City, Montana, Mary Lu (Ed) of Ryegate, and Sam (Kim) of Billings; four grandchildren, seven great-grandchildren and her sister Louise Maetche of Edmonton, Alberta.
All of her afagans will be cherished for years to come.
Cremation has taken place.
Please send any donations to the charity of your choice.
Come celebrate Mom's life with us at 1 p.m., Oct 21, at Blue Creek Baptist Church, 2337 Blue Creek Road. It will be a potluck, so bring your favorite dish. Settle in for good food and Blue Grass.
Added: 10 months ago