Allen 'Al' Lee Manley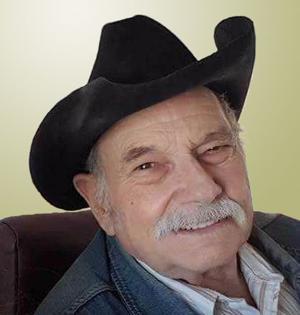 Allen "Al" Lee Manley died on Thursday, March 2, 2017, of natural causes at Fairbanks Memorial Hospital in Fairbanks, Alaska. He was 74.
A graveside service, at the Custer County cemetery, will be held in Miles City, August 5th, at 11 AM, in remembrance of Al and his cousin Lorn Davis, who also passed away the same day.
Al was born on Sept. 22, 1942, in Jordan, to Ray Manley and Geraldine (Berry) Manley O'Connor.
Al was a mechanic by trade, spending most of his adult life in Shelby, including owning Al's Standard and Towing. He retired in 1993 after a car accident left him with an injured back. He enjoyed hunting, fishing and camping, and enjoyed teaching his girls to shoot. He was an avid gun owner, with his pistol of choice a .357 stainless steel Ruger Blackhawk. He was a Lifetime Member of the National Rifle Association, and longtime member of Toole County Search and Rescue.
Al moved to Alaska to live with his daughter, Tanya, in April of 2014. His trip to Alaska was shared with longtime friend, Tom Schwenke.
He is survived by his daughters Sophie (Pete) Yazak, Renae Manley and Tanya (Craig) Aris, and wife, Rosalie. He is also survived by his brothers, Dallas O'Connor and Bob Curtis; and sisters, Dawn (Scott) Greenwood, Darlene "Suede" McCue and Carol (Babe) McDonald. Grandchildren include Jordan and Jessica Mahr, Alexander and Aaron Price, and Robert, Morgan, CheyAnne and Shane Aris. He has numerous cousins, nieces and nephews.
Al is preceded in death by his parents; father Ray, mother Jean, stepmom, Mick, son Clinton and sister, Ardena.
Added: one year ago