In Montana, federal BLM drilling permit mandate sparks debate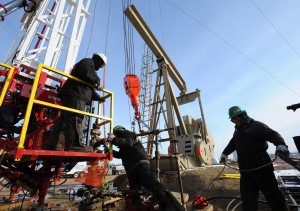 The demand by Interior Secretary Ryan Zinke that Bureau of Land Management officials get cracking on a backlog of the oil and gas permits had Montana officials a little perplexed.
The number of delayed drilling applications for Montana federal land is fewer than 100. The number that could be potentially rushed to approval was much smaller.
"In Montana, there were 84 pending applications and of those, 82 of them are in a pending status. There's no way of acting on them because they're in the Interior Board of Land Appeals," said Don Judice, of BLM.
Oil and gas drilling permits on federal land in Montana weren't languishing because of BLM foot dragging, Judice explained. The permits were being slowed either by public objections over project conditions or myriad other reasons. Either another government agency hadn't signed off, or an oil and gas company hadn't supplied all the necessary information to move ahead.
The order signed by Zinke on July 6 has uncorked a long-fermented jug of criticisms about oil and gas development on federal lands, both by environmentalists and energy companies. The former say poor market prices for fossil fuels, combined with federal policy that allows awarded leases to go undeveloped, has gummed up the program.
Energy advocates say the BLM delays are real and are hurting fossil fuel development in the West.
"We all know what drives this is the market," said Jayson O'Neill of the Western Values Project in Wh ...
Added: 10 months ago