Firefighters, ranchers put out 7,800-acre grass fire north of Miles City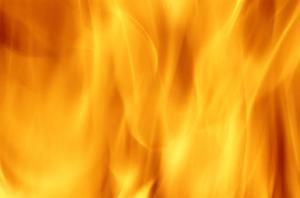 A grass fire sparked by haying equipment burned through 7,800 acres of grass and wheat in northern Custer County on Friday before firefighters and ranchers were able to contain and extinguish the blaze. 
"I'd like to thank all the locals and all the fire departments that showed up and gave us a hand," said Bill Ellis, deputy disaster and emergency services coordinator for Custer County. Containment was reached by about 8 p.m., he said.
As of about 10 p.m., Ellis said the "only thing smoldering is the cow turds that are out there."
Much of the fire, located about 50 miles north of Miles City between Deadman Road and Crow Rock Road, burned on private ranching land and changing winds created issues controlling the fire early on, Ellis said.
Located near the intersection of multiple counties, Ellis said agencies involved in the firefighting effort included the Bureau of Land Management, the Department of Natural Resources and Conservation, the Custer County Fire Department and firefighting agencies from Rosebud County, Garfield County and Prairie County. 
In addition to fighting the fire from the ground, multiple planes dropped retardant on the fire. 
Ellis said that local ranchers played a key role in getting the fire under control. "Most of the ranchers up here have spray rigs, firefighting rigs. Without them it would've been a tougher job to get it caught," he said.  
No one was injured and no s ...
Added: one year ago