Sheila Rae (Opp) McElrone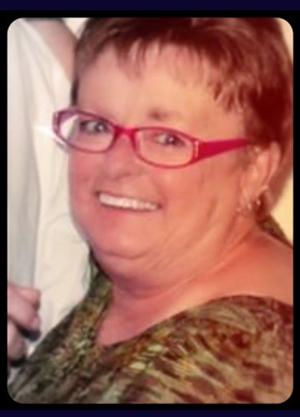 BAKER — Sheila Rae (Opp) McElrone, 62, of Baker, passed away on Wednesday, June 28, 2017, with her children by her side.
She was born on Nov. 14, 1954, in Miles City to Richard Opp and Shirley (Kusler) Opp. She attended Baker High School and graduated in 1972.
Sheila loved spending time with her children and grandchildren. She was a shopper and loved going on trips and vacations.
Sheila is preceded in death by her father, mother, grandparents on both sides, aunts, uncles, and her cousin, Verleen Hoppe.
She is survived by her child and grandchildren: Justin (Spring) Nacey and children Samantha, William, Megan, Phillip, Ophelia, of Baker; Brandon (Tanya) Cartisser and children Brandon, Zach, Kevin, Gabriella, Savanna of Bowman North Dakota; Jenna Goben (fiancé Keenan Harris) and child Raiden of Glendive. She is also survived by her sister, Sharon (Dean) Buscher and her children of Goodyear, Arizona.
A memorial service will be held at 3 p.m. Sunday, July 2, at Lakeview Baptist Church in Baker, with refreshments to follow.
Memorials may be sent to PO Box 75, Baker, MT 59313.
Condolences may be sent to the family at www.heightsfamilyfuneralhome.com through "Our Families."
Added: one year ago