VA denies plan to shutter Miles City nursing home outlined in leaked document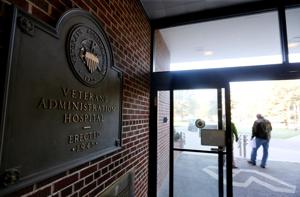 HELENA — A document obtained by Lee Newspapers suggests closing the 29-bed Veterans Affairs nursing home in Miles City, as well as reducing hours at outpatient clinics in Montana and Wyoming, but a spokesman for the VA says the document is just for "brainstorming" purposes and closures are not planned.
Last Thursday, the Montana and regional VA directors gave a presentation to union leadership representing VA employees, as well as staff members from Wyoming's congressional delegation and staffers for U.S. Sens. Steve Daines, R-Mont., and Jon Tester, D-Mont.
The presentation, which is labeled a working document, makes recommendations that include closing the Miles City nursing home, which has 18 residents. It also recommends running the Glendive, Glasgow and Hamilton community-based outpatient clinics only part-time, and in Wyoming shutting one clinic and reorganizing several others. It also proposes consolidating some administration of the VAs in Montana and Sheridan, Wyoming.
Montana VA Public Affairs Officer Mike Garcia said in an email Wednesday that the document provided to Lee Newspapers is an internal document "used exclusively for the purposes of brainstorming a number of possible inefficiencies for the two VA health care systems." Garcia said VA's official stance "before this briefing and since has been (and remains) that there will be no closures." He also emphasized the docu ...
Added: one month ago