Miles City man accused of having, sharing child porn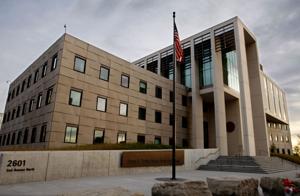 A Miles City man suspected of possessing and distributing child pornography denied federal charges on Tuesday.
William John Pulse, 50, pleaded not guilty to a two-count indictment charging him with distribution and possession of child porn.
Prosecutor Zeno Baucus said in the indictment that Pulse knowingly distributed and possessed child porn images using a computer from about January 2015 to August 2015. The images he is accused of possessing were of minors under age 12.
The maximum penalty for distribution of child porn is a mandatory minimum five years to 20 years in prison and a $250,000 fine, while possession of child porn carries a maximum 20 years and a $250,000 fine.
U.S. Magistrate Judge Timothy Cavan continued Pulse's release pending trial. U.S. District Judge Susan Watters will hear the case.
Added: 11 months ago