Stockman Bank remodeling new tech center in Miles City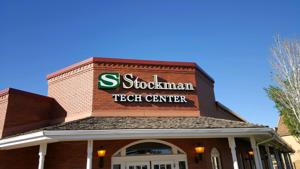 Officials at Stockman Bank announced last week they completed the purchase of a building in downtown Miles City to house statewide financial operations.
The "Stockman Tech Center" will house all the technology for banking, wealth management and insurance arms at 1115 Main St., officials of the Miles City-based bank said.
"We need a building to adequately house all of this technology and the growing staff to take care of the technology, customers and employees statewide," said Paul Roble, Stockman Bank's chief technology officer, in a written statement.
Workers have started remodeling the 10,152-square-foot building, which at one point housed another bank, for a fall opening.
The workers are upgrading electrical power systems, communications connections, cooling systems and sprinkler systems, Stockman officials said.
A new walk-up ATM machine will also be installed, and the bank plans to enclose the building's existing drive-up canopy.
About 30 employees will work in the space, according to the bank.
Stockman's current tech center is at the corner of Seventh Avenue and Bridge Street. It will be renamed the Stockman Operations Center and will have space to expand those departments, Stockman officials said.
The development is a boost for the city, bank officials said.
"This new Tech Center furthers our commitment to downtown ...
Added: one year ago