Carol Christoffersen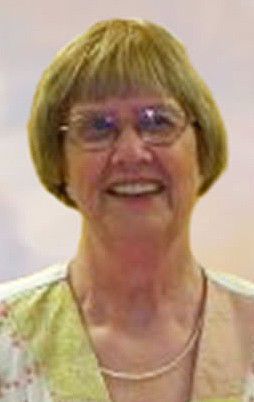 Carol Christoffersen
FROID — Carol Christoffersen, 78 of Froid, passed away Wednesday, May 3, 2017, at Roosevelt Memorial Hospital Long Term Care in Culbertson. Fulkerson Stevenson Funeral Home of Williston is assisting the family. Friends may sign the on-line register and give their condolences at www.fulkersons.com.
Cremation will take place. Her memorial service will be at 11 a.m., (MDT) on Tuesday, May 9, at the Froid Congregational Church. Rev. Tim Hutslar will officiate. Inurnment for Carol and her husband, Warren , who died in 2012 will take place at a later date at the Eastern Montana State Veteran's Cemetery in Miles City.
Friends may call at the church in Froid one hour prior to services.
Carol was born on May 10, 1938, the daughter of Verne and Lorene Burkholder in Towner County, ND. Carol attended Minot State University where she obtained a teaching certificate. She came to Froid, where she began her teaching career. There, she met her husband, Warren Christoffersen and began a life as a farm wife. As her children grew, she worked at the Roosevelt County Extension Service and Justice Court.
Carol worked tirelessly for Roosevelt County 4-H and was awarded the Montana 4-H Hall of Fame award several years ago. She was active in the Froid Congregational Church, South Froid Cemetery, VFW Auxiliary and her beloved "Roundtuits."
Carol loved reading, watching "Gone with the Wind," needlepoint, hardanger, gardening and canning fruits and vegetables, making bread and doing all the tasks alongside her husband, while running a farming operation. She was known for her caramel rolls and her pie crusts. She loved to do projects such as Gingerbread houses for her children and grandchildren.
She is survived by her children; Laura Christoffersen and Jens Nielsen, David and Shele Christoffersen, Craig and Melissa Christoffersen , Janet Christoffersen and Rory Ganten, and Brent and Tara Christoffersen, her grandchildren; Nicole, Jerramy, Tyler, Hali, Kyle, Emily, Christoffer, Zach, Lucy, Bailey, Carolyne and Sophie and five great grandchildren. She is also survived by a brother, Dennis and Beverly Burkholder of Forrest City, Iowa.
She was preceded in death by her parents, husband, three sisters; Harriet, June and Emily and one brother, Lynn.
Memorials are suggested to the Roosevelt Medical Center in Culbertson or 4H.
Added: one year ago